How to Create A ZenGo Wallet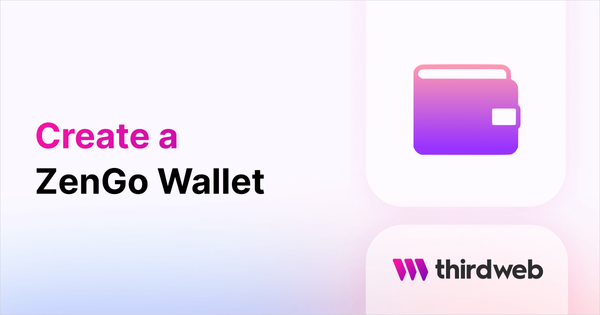 In this guide, you will learn about the ZenGo wallet, what an MPC wallet is, ZenGo's ClearSign Web3 firewall, and how to create a ZenGo wallet.
ZenGo Wallet:
ZenGo is a mobile crypto wallet to store your cryptocurrency or NFTs. Store crypto from multiple blockchains like Bitcoin, Ethereum, Polygon, Tezos, and more. Unlike your standard crypto wallet, ZenGo does not use private keys or seed phrases but uses MPC (Multi-Party Computation) instead.
What is MPC (Multi-Party Computation)?
MPC allows two or more parties to compute without revealing any private information to one another. For crypto wallets, you can have a secure key management system without having a private key because multiple parties can perform all cryptographic functions without sharing any private information. This allows a safe self-custodial option for users since you do not need to worry about losing your private key or seed phrase.
ZenGo's ClearSign (Web3 Firewall):
Zengo's Web3 firewall, ClearSign, informs, alerts, and protects ZenGo users against approving the most sensitive and vulnerable Web3 attacks. ClearSign provides 3 levels based on transaction sensitivity, level of permission granted, and known scams, to properly inform the user with what they are confirming and signing. Learn more about the 3 levels of safety on ZenGo.
How to create a ZenGo wallet:
Go to ZenGo's website and click on the link to download the mobile app for Android or iOS (In this guide, we'll be using iOS to create a wallet).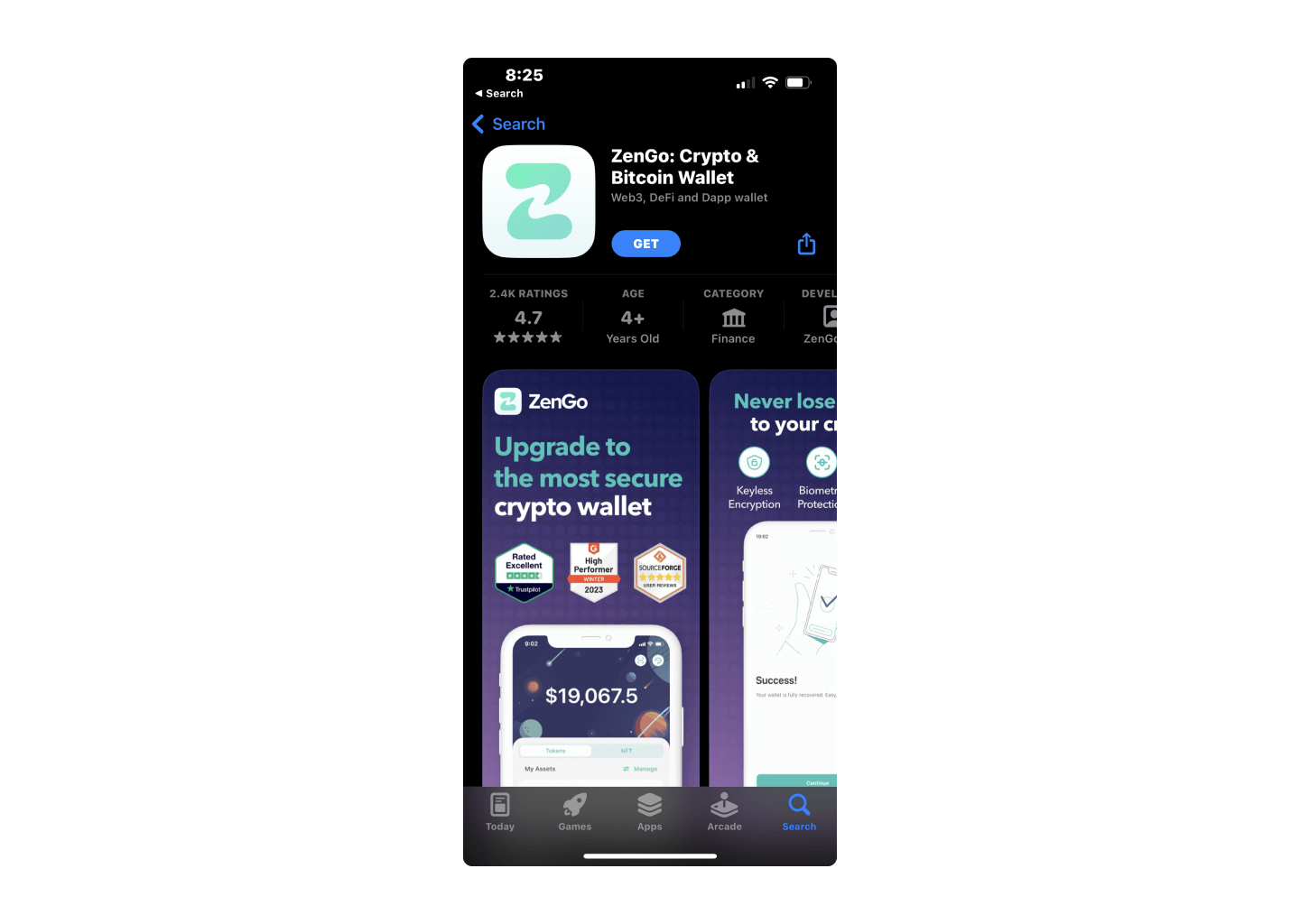 Open the app, go through the introduction slides, enter your email, and continue.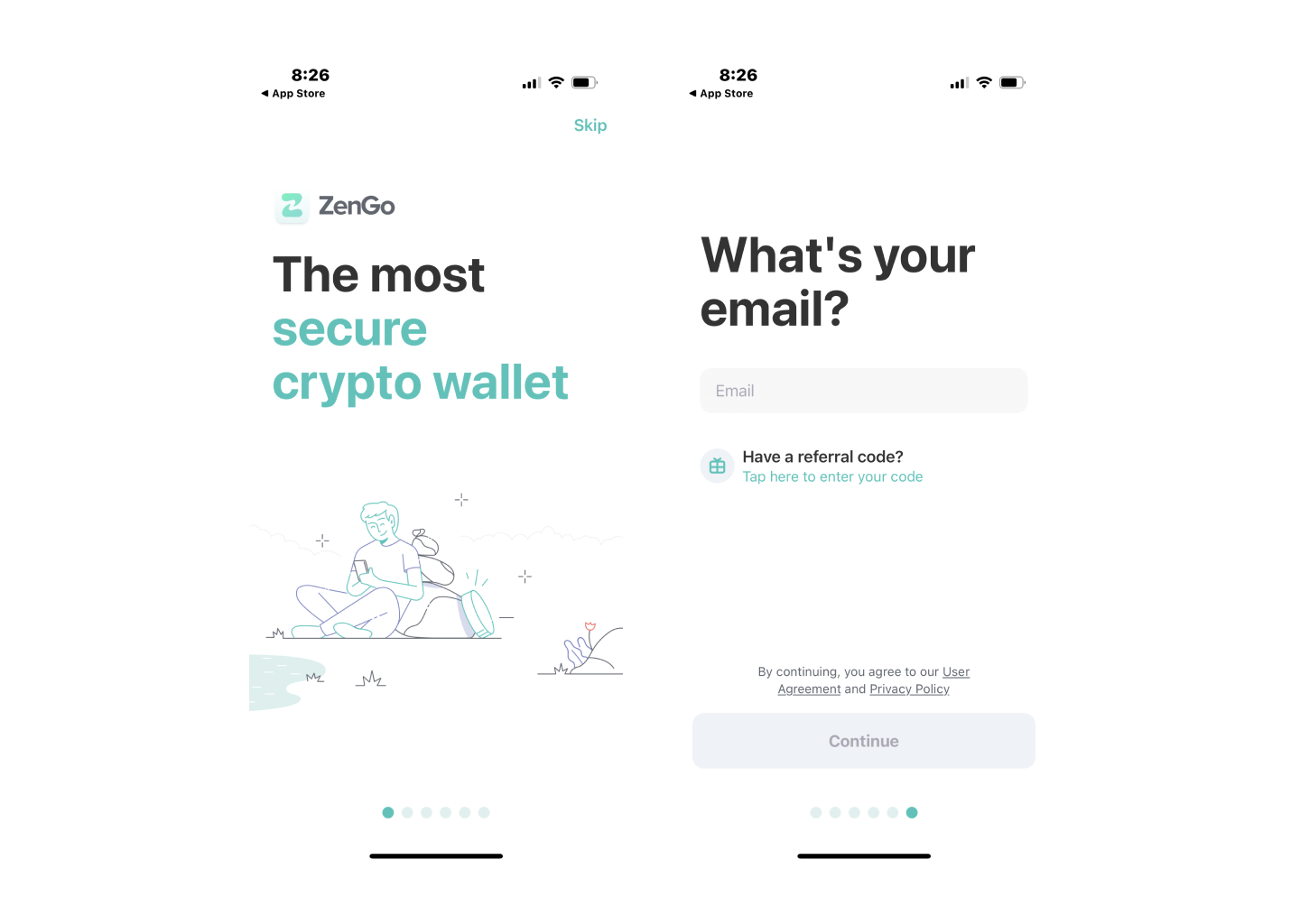 Verify the link in the email you were sent to continue and enable FaceID to secure your account.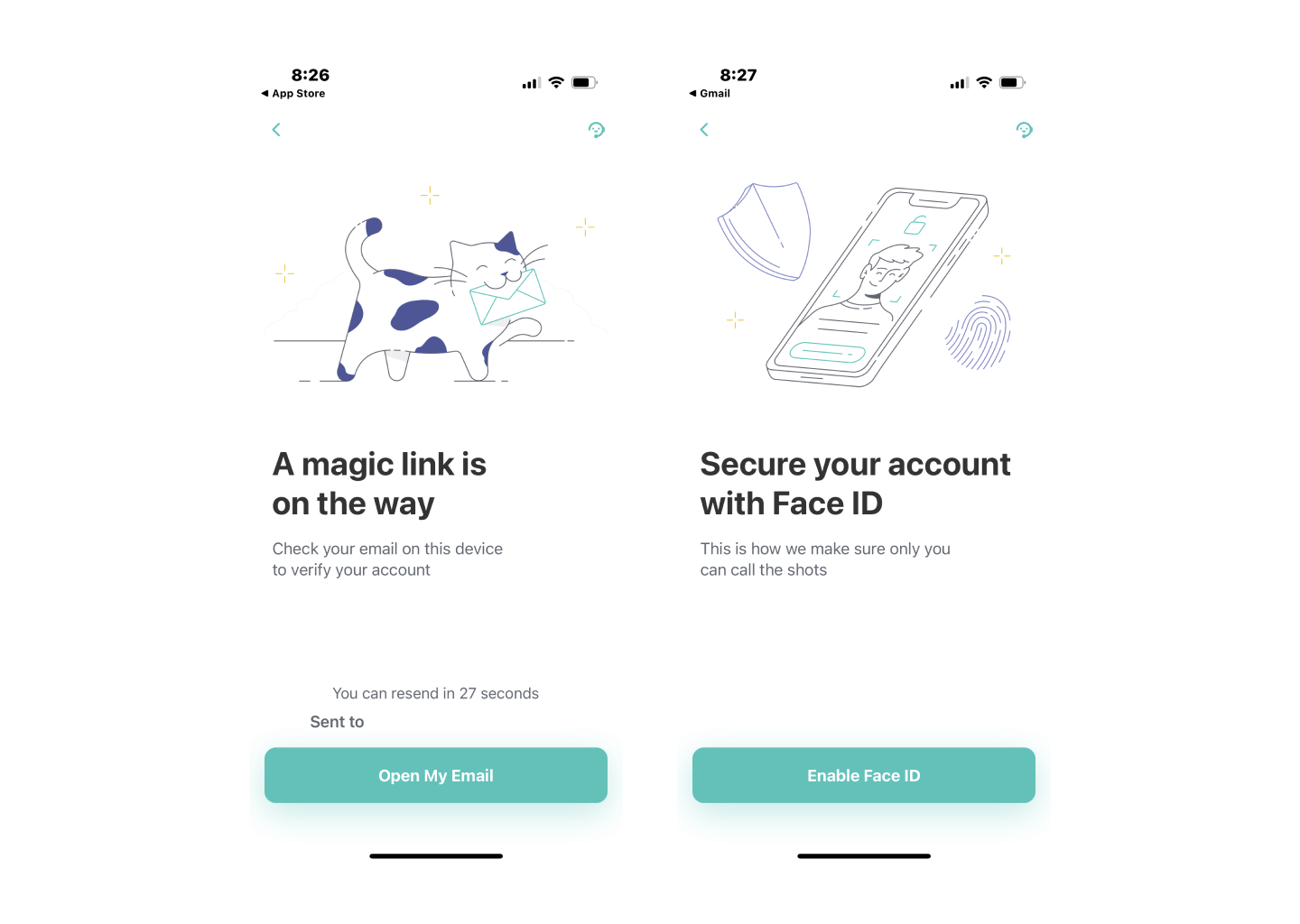 Your wallet is now created, but you must create a Recovery Kit. In the bottom right, you will see 'Account' has a notification. Go to 'Account.'
You will see a 'Secure your wallet' section. Tap 'Let's Go' to setup.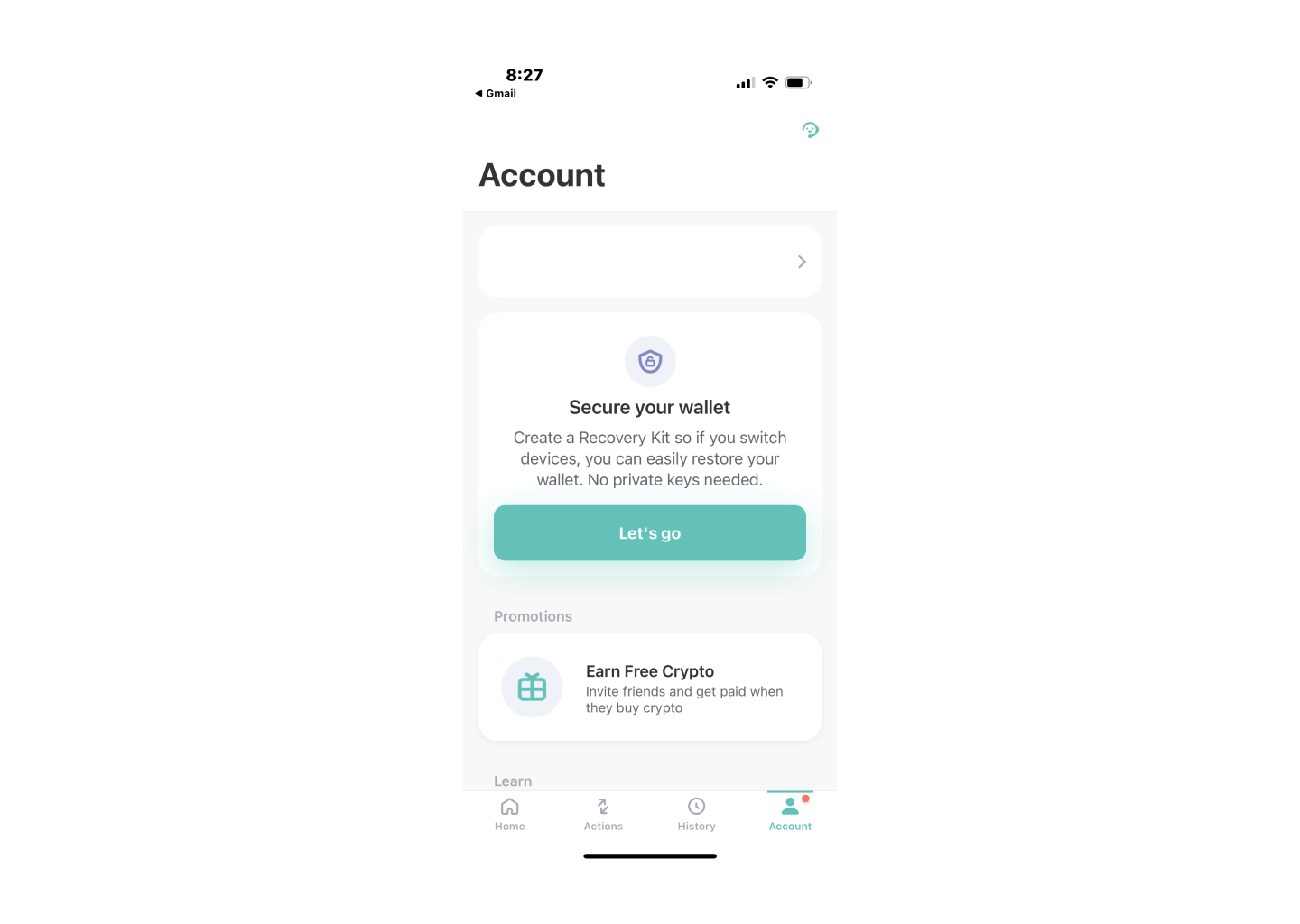 Create a face scan. Place your face within the frame given and closer once it asks you to. ZenGo will then sync your recovery file to your personal cloud storage.
Congratulations! You have successfully created a ZenGo Wallet.
---
Need help?
For support, join the official thirdweb Discord server or share your thoughts on our feedback board.