Developer Spotlight: How Frank Ramos is using Web3 to disrupt video hosting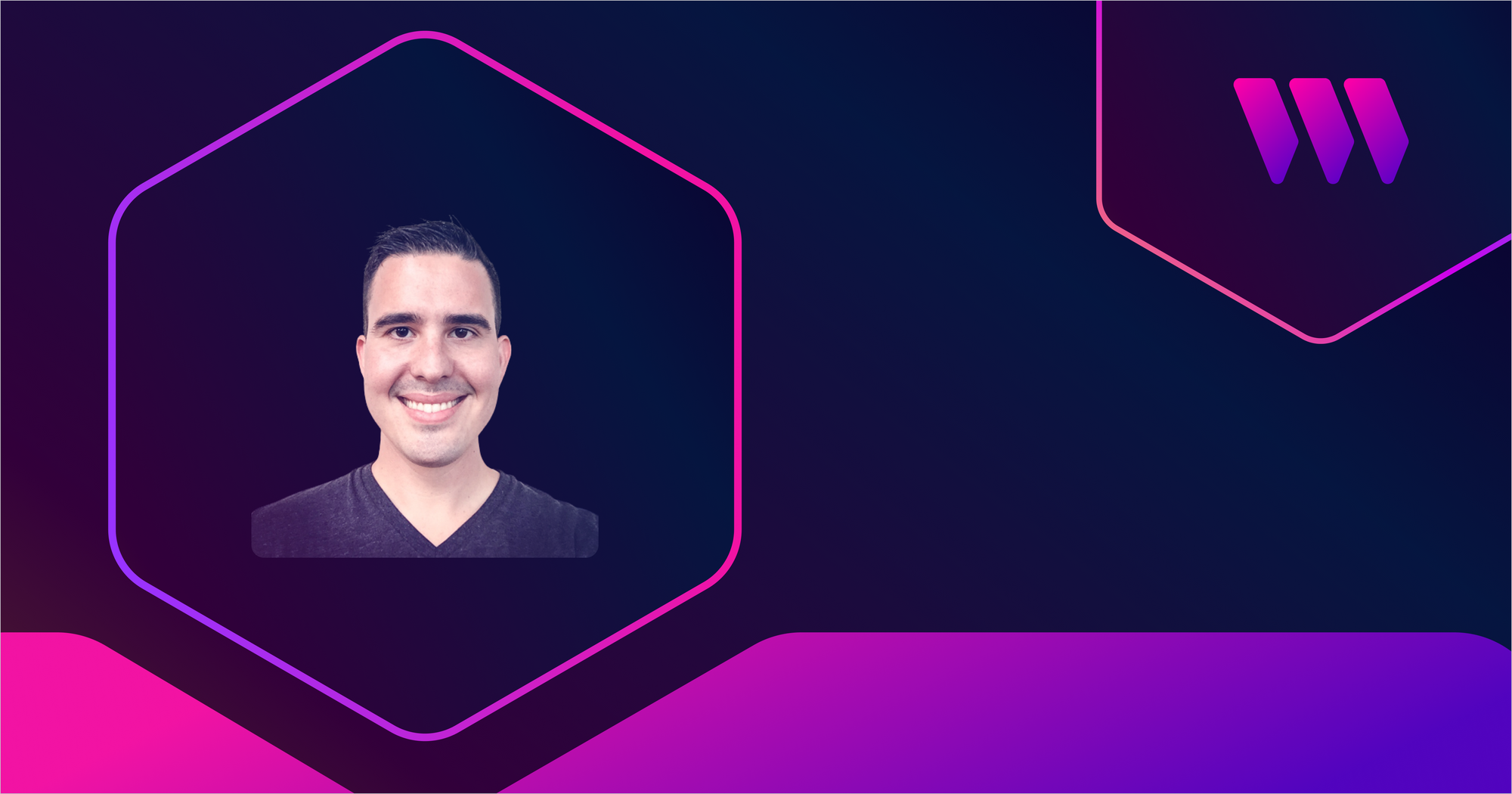 The thirdweb Developer Spotlight series interviews inspiring leaders pushing web3 and blockchain technologies forward around the world. Our goal is to learn more about what developers are working on, how they gained their skills with thirdweb, and what tips they have for us all.
Check out our conversation with Frank about how he got started in web3, why he's so passionate about the thirdweb community, and how he is leveraging thirdweb to build multiple startups in the web3 space.
---
Meet Frank Ramos: Startup Founder and Web3 Video Streaming Developer
Joined thirdweb Community: 1/8/2022
@frankramosdev on Twitter
Tell us about how you entered the web3 space and how you found out about thirdweb

From mobile video streaming app development into NFT: I began my career years ago working as a mobile app developer. The mobile app technology boom was an explosion of creativity where hundreds of apps started taking shape. Living in Los Angeles the type of mobile app development work I did centered around movie studio apps. These apps promoted upcoming films and more importantly, dealt with a lot of video files. As time went on I began working on larger video-based projects and became a leading expert in mobile video. This knowledge led me to work on early video streaming apps for startups and large companies. There is a very high likelihood you have used one of the streaming apps I have built over the years.
During the NFT boom what really stuck out to me was the method all of these NFTs were using to store the unique images. The IPFS system the NFTs were using to store that data on the blockchain was fascinating because it allowed a unique content ID to represent a single file or folder of files. This was how I really began exploring blockchain development in 2020 when I had a ton of free time during the pandemic.
When the time came to actually mint an NFT I sat down and learned to write a solidity contract, prepare image assets for IPFS, and deploy to Ethereum. That was a huge pain and I remember hearing about a startup that makes the process easier. In early 2022 my developer friend and popular YouTuber named Sonny Sangha told me about thirdweb and the simplicity of the tools.
When I visited the thirdweb website and deployed my first NFTs my jaw dropped. The feeling was exhilarating. The tools at thirdweb successfully abstracted all the nonsense involved with deploying a smart contract. It just works. Going forward this is how developers, artists, and everyday people will work with the blockchain. It's now as simple to make an NFT collection on thirdweb as it is to make a website on Wix.
Tell us about what you do and what projects you completed with thirdweb

Joined the thirdweb community in early 2022 after a recommendation from my developer friend. I'm currently working on two major projects that utilize thirdweb and our custom IPFS Web3 video streaming.
Movieplex - Netflix for Web3
We believe video content is the ultimate Web3 utility. The inevitable future of Film will use Web3 to unlock the barriers to value that creators and fans of today and tomorrow demand.
Hypermedia - Web3 Video Hosting
This project is an extension of previous work and knowledge built over the years for video streaming and is now available on Web3 in an easy-to-use interface. Hypermedia gives you the power of blazing-fast video speed with the global distribution power of thousands of peers.
See Hypermedia's 8k video in action, hosted on IPFS, embedded with a single line of code:
Tell us about why you are involved with helping thirdweb succeed

In the beginning, we needed support for a crazy bug in the thirdweb SDK as we were building Movieplex. After the team guided me to the answer I stayed for the awesome community. Today I am part of the thirdweb Ambassador program where I will be hosting meetups in my local Austin, Texas community sharing the amazing Web3 tools thirdweb offers.
"The thirdweb SDK, audited contracts, RPC nodes, and IPFS storage solutions allow Hypermedia and Movieplex to move faster than anyone else in our space. It feels like our team has Web3 superpowers now with thirdweb on our side."
– Frank Ramos, Founder at Hypermedia.link and Movieplex.io
thirdweb has by far the best community on Discord. Do yourself a favor and jump on there and ask questions. You will meet new people that are also interested in building and helping make Web3 amazing!
Deploy any contract on 700+ EVM chains