New Wallets Dashboard Tab
We've revamped the wallets tab on the dashboard to showcase the full extent of wallet connection and creation capabilities of the thirdweb platform.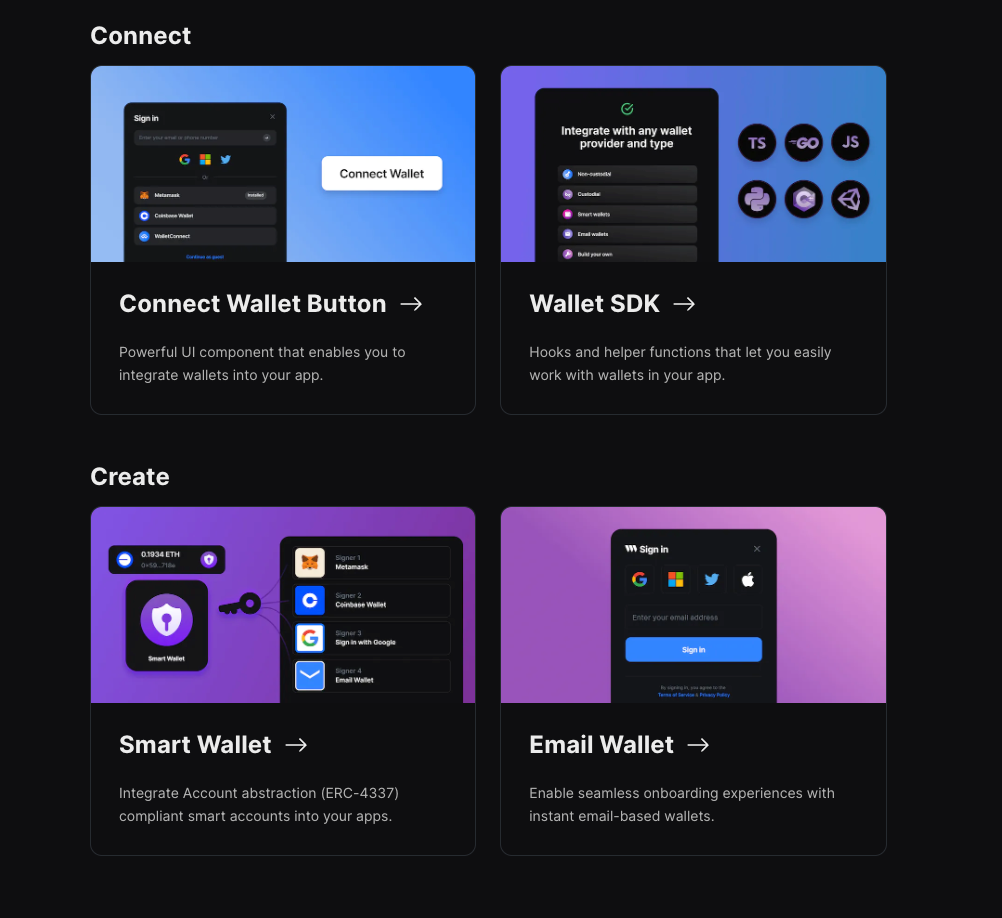 Redesigned connect wallet button live playground
We've improved the live playground to easily customize your connect wallet button and get updated code to port it to your applications.
New smart wallet tab
We've extracted important information around your smart wallet implementations: account factory shorcuts, code snippets and more.
Check out the other tabs as well, and expect more iterations on these pages soon!