Introducing thirdweb Explore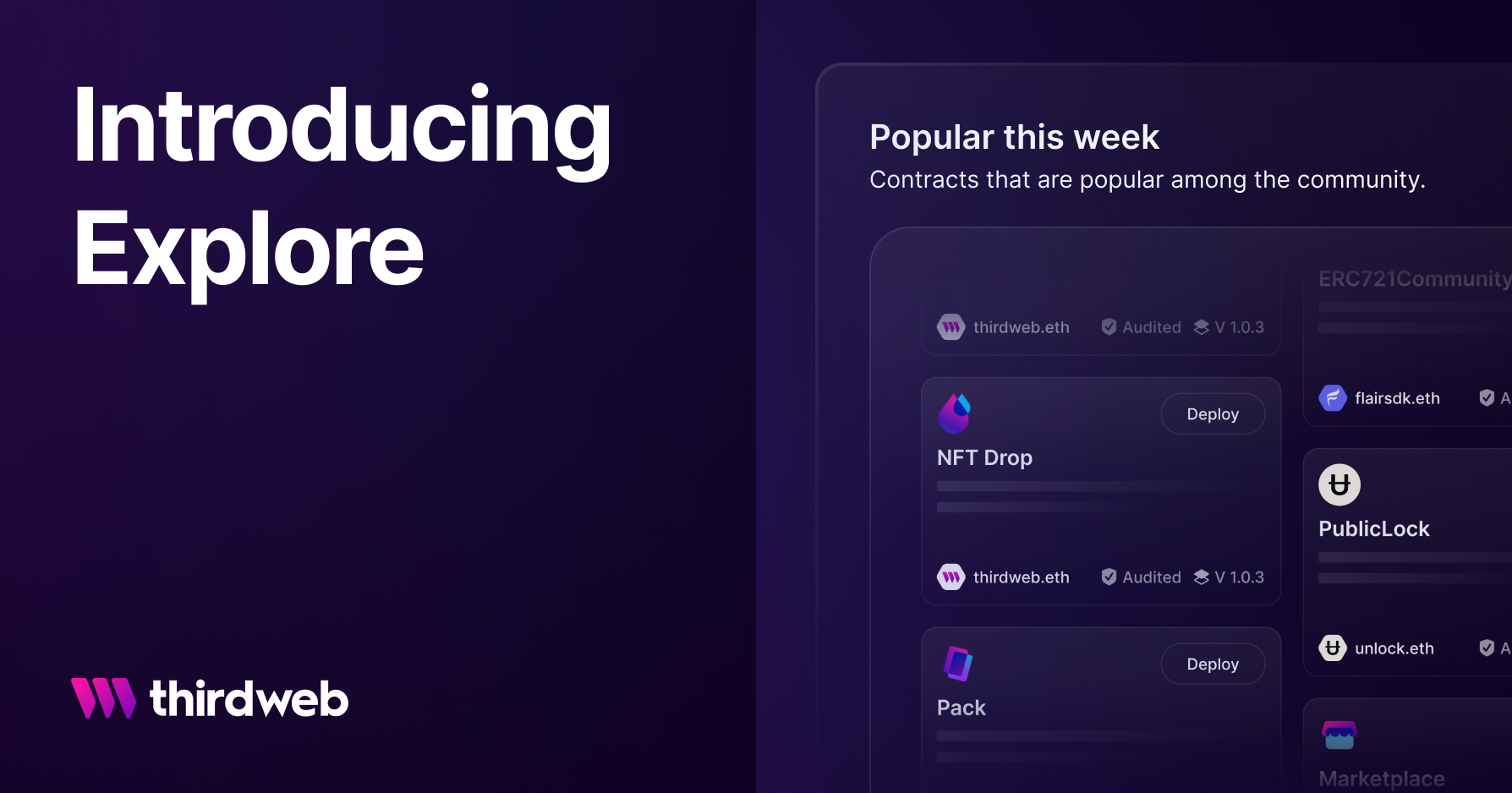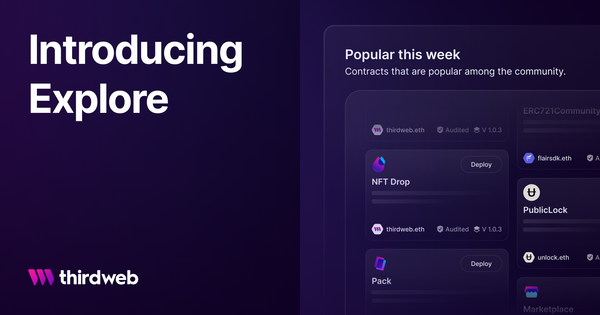 The front page for smart contracts
Today, we're excited to announce the launch of thirdweb Explore: the best place for web3 developers to explore secure smart contracts from world-class web3 protocols & engineers — all deployable with one click to Ethereum, Polygon, Optimism, and other EVM-compatible blockchains.
Explore reinforces thirdweb's mission of making web3 accessible to all — expanding the reach of the most popular contract standards and innovative protocols to the entire web3 development community.
One-click deployment for every smart contract
We launched thirdweb to simplify the web3 development workflow and enable all developers to build on the blockchain. Since then, developers using thirdweb have deployed 200,000+ smart contracts across Ethereum, Solana, Polygon, Avalanche, Fantom, Arbitrum and Optimism.
Today we're opening up our smart contract deployment flow, dashboards and SDKs to every protocol and smart contract engineer.
We believe that Web3 developers should have access to every smart contract to build for every possible solution, and launching Explore brings us one step closer to that vision.
Expand your capabilities as a web3 developer
Using Explore is simple! Anyone can browse through our curated library of smart contracts — organized and categorized by the most common builds and use cases: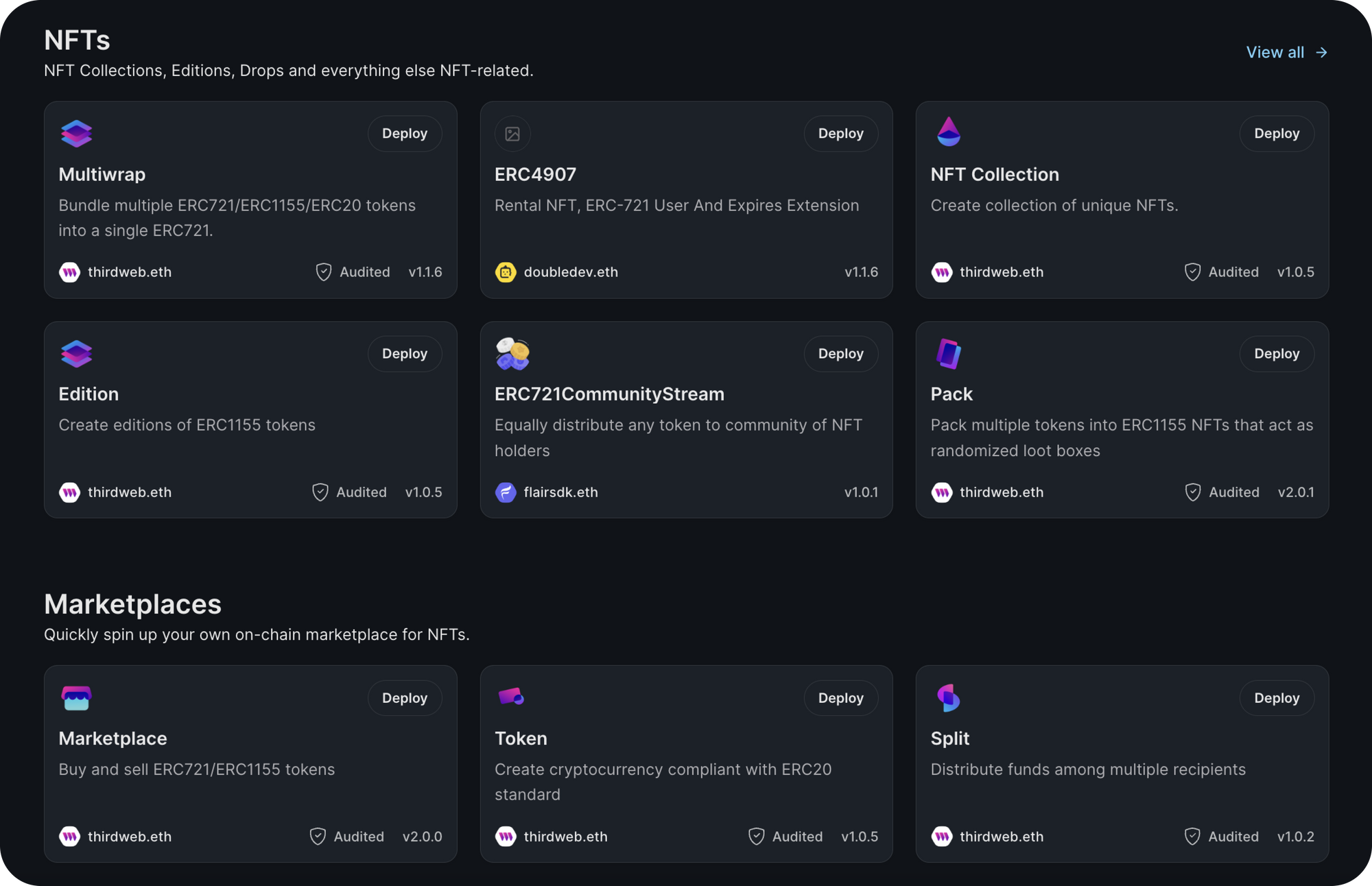 Or if you want more features & capabilities in your smart contracts for advanced use cases, find collections for those too: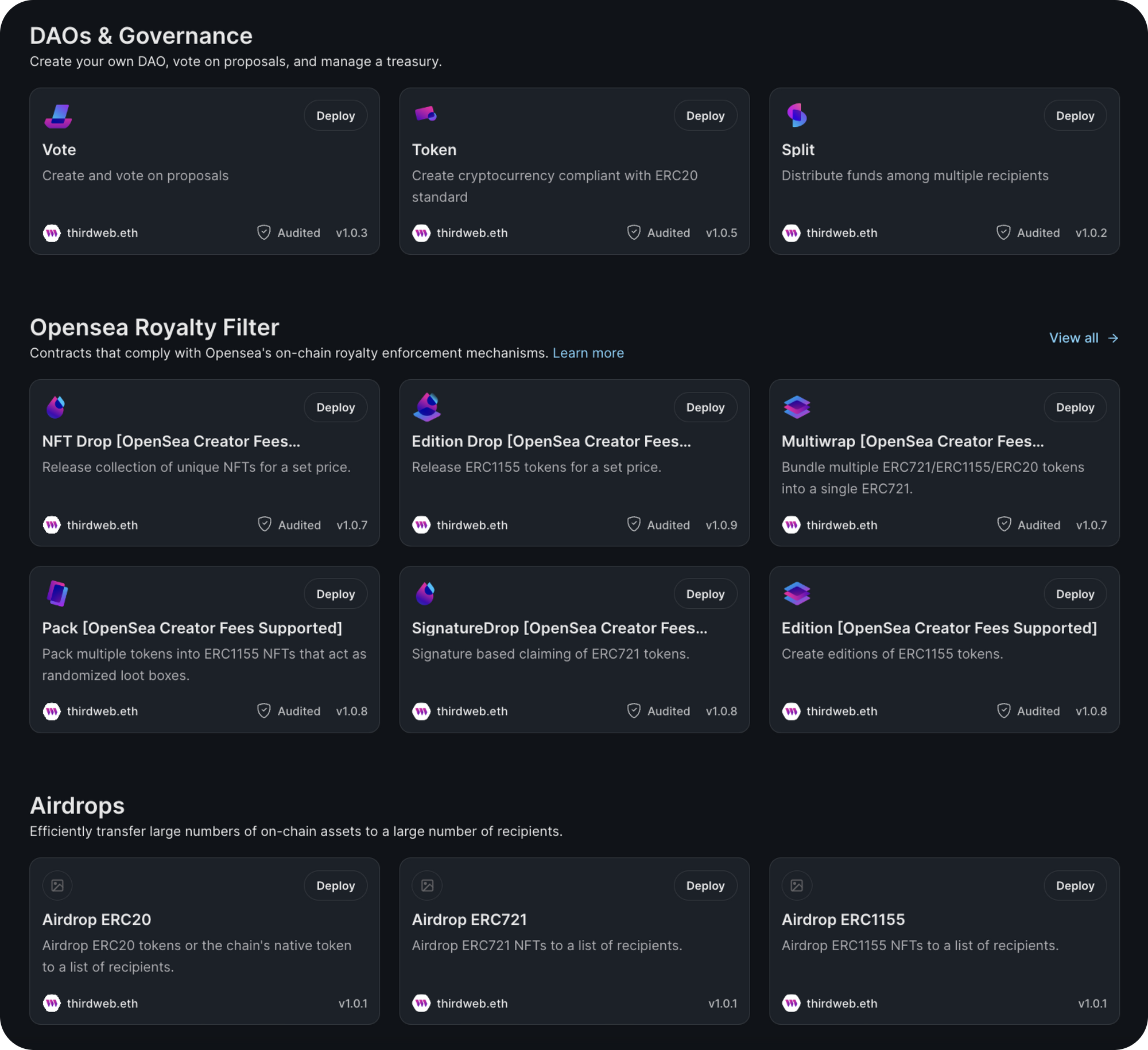 Accelerate your protocol's growth
With Explore, protocols can introduce their contracts to the world and gain exposure to thirdweb's network of web3 builders.
Anyone can permissionlessly release their contract — and have it considered for Explore — using one simple command:
npx thirdweb release
And here's what you get when you release your smart contract:
An elegant landing page for your smart contract. Check out this example from Unlock Protocol.
The ability for developers to deploy the contract to any chain, automatically generating a Dashboard and SDKs to build with
An improved and more secure smart contract workflow for teams. Stop copying ABIs & deploy with your wallet instead of your private key.
Access to a network of 60,000+ web3 developers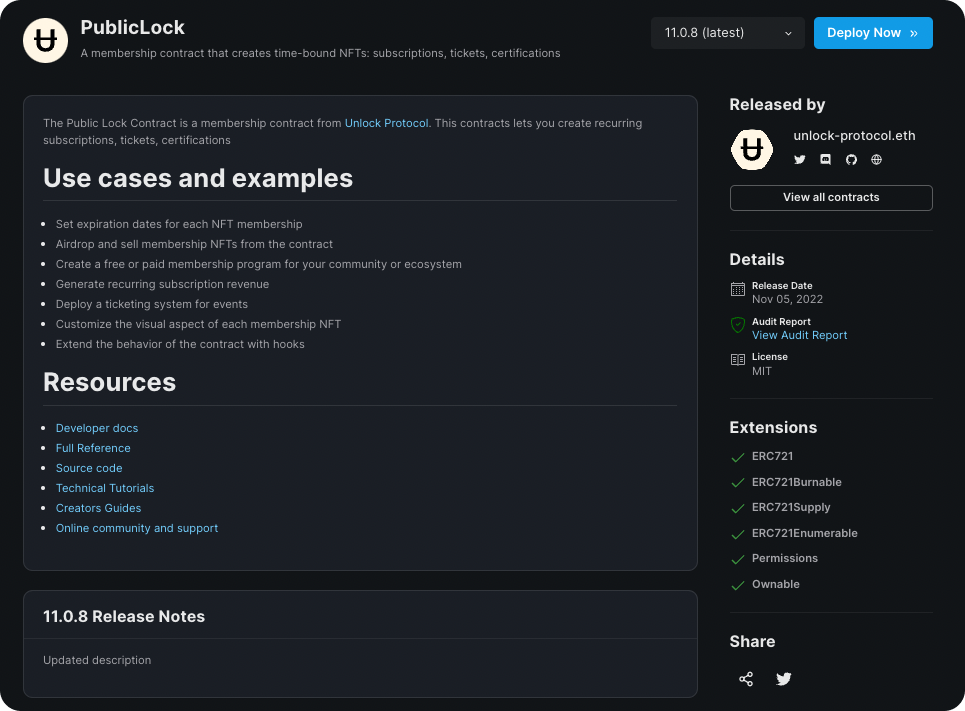 Learn more about how to create a Release here.
Our team of professional web3 developers will then curate the most powerful smart contracts to be added to Explore on a daily basis.
Today, we're excited to launch Explore with some of the most innovative protocols in web3:
If you'd like to speak to our team about adding your protocol to Explore, contact us here.
The best way to move web3 forwards is to follow its underlying mission: democratizing access to the internet. With thirdweb Explore, we're taking another step in this direction by doing the same for smart contract engineering.
It's time to ship. 🚢
---