Dashboard - Usage, Billing & Notification Settings
With our recent announcement of the thirdweb Pro and Starter plans, we've added several useful features to help you stay on top of your spending and usage, as well as to notify you when you're approaching important rate and usage limits.
Upon visiting your Dashboard, you'll discover three new sections under your Settings: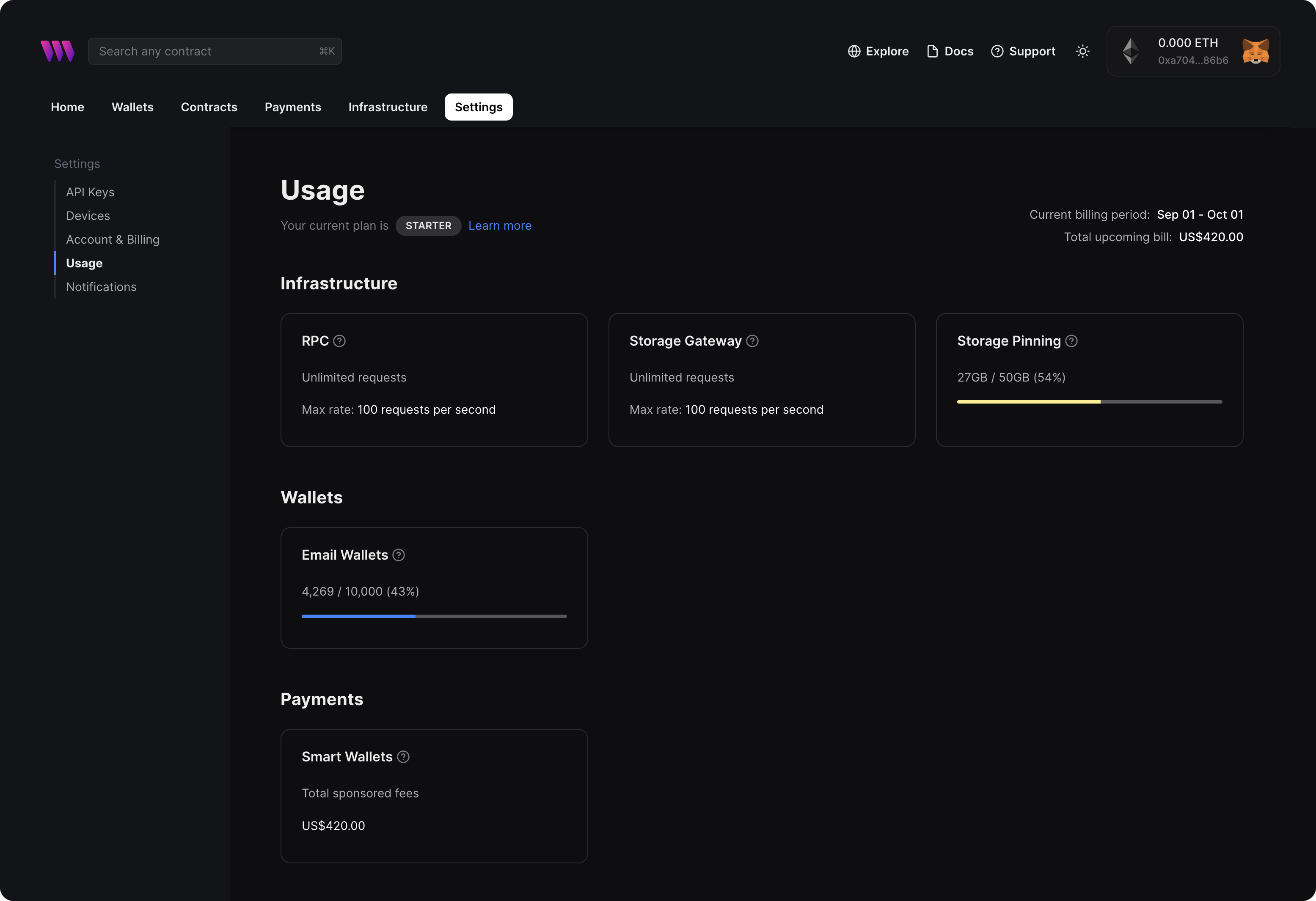 Account & Billing is where you manage your account and billing information. Once you click the Manage billing link, you'll be directed to your secure Billing Portal (powered by Stripe), which allows you to update your payment method, download your invoices, and add any extra billing details such as your address and Tax ID.

Usage is where you can keep track of usage by product for your current billing period, along with percentages of free monthly limits that have been used. To simplify things, we've displayed your total upcoming bill for the current billing cycle at the top right.

Notification Settings is where you can configure the kind of email reminders you would like to receive. We recommend you keep "Reminders" enabled in order to receive important email notifications regarding your billing plan and usage limits. If you wish to receive our weekly email with updates on our latest features and key product enhancements, enable "Product Updates".