Minted Powers Digital Collectibles for Community Experiences, Achievements, & Events — using Soulbound NFTs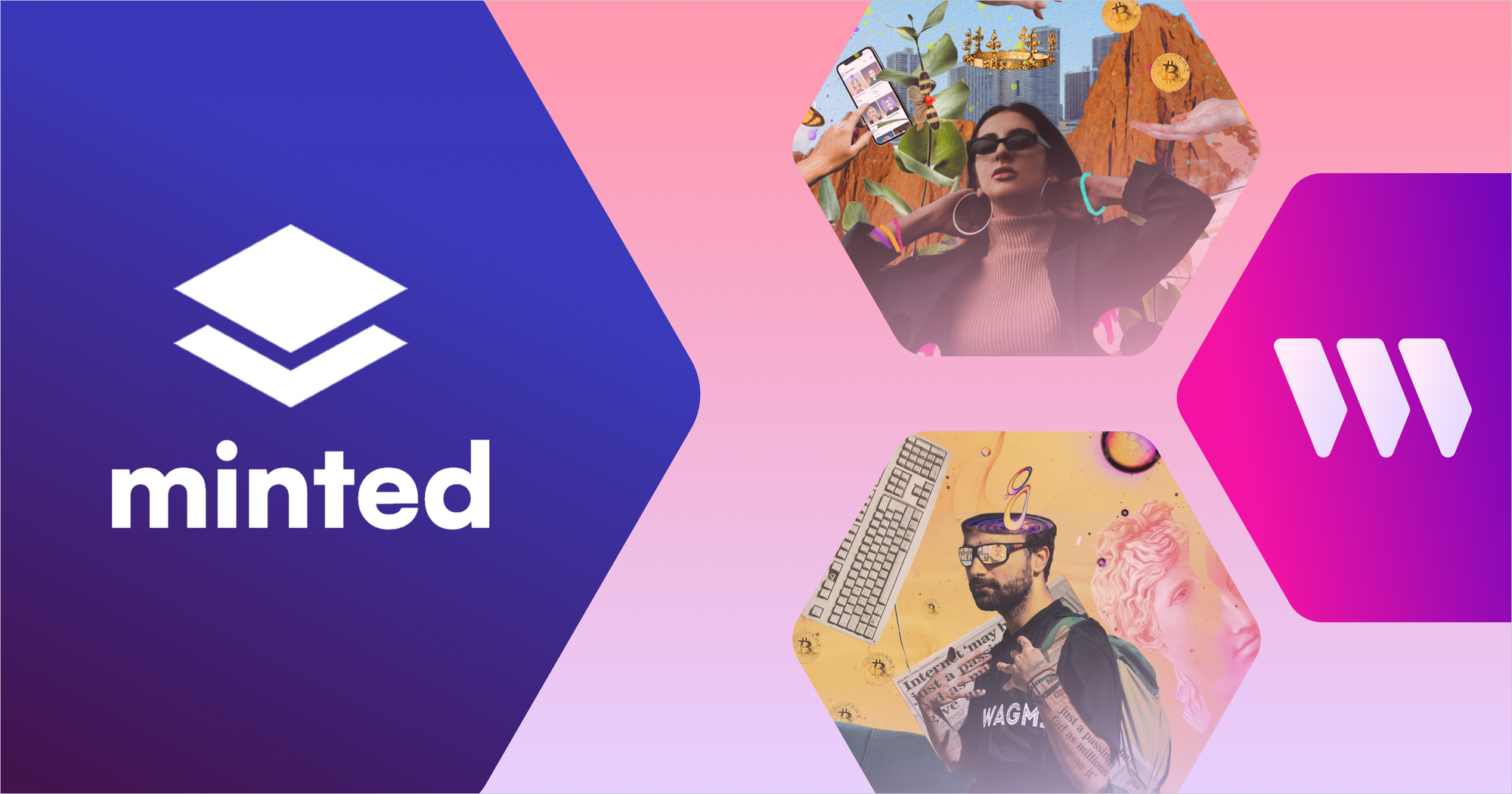 Growing, Engaging, and Rewarding Communities with Digital Assets
Minted's objective is to enable communities to celebrate & commemorate moments digitally. The Minted platform creates a managed ecosystem for organizations and universities to distribute blockchain-based assets, with a level of control and customization that's not feasible with traditional NFT marketplaces.
Minted started by providing digital assets for higher education, with the premise that students should own what they've earned digitally. After talking to dozens of customers they realized there was a desire to celebrate and commemorate moments across a broader range of experiences — from verified credentials and job achievements, to concerts, club memberships, and extracurriculars.
"Our NFTs are being used to supercharge culture by providing proof of affiliation (with organizational avatars), proof of achievement, proof of learning, and proof of attendance — enabling our users to collect and commemorate their proudest moments along with their peers."

– Robert Leach, Co-Founder of Minted
And so they set out to make it easy for all organizations to commemorate experiences and achievements permanently on the blockchain, without demanding a deep understanding of crypto, NFTs (non-fungible tokens), or web3 technology.
Enabling Organizations to Become Digitally Native
Minted is on a mission to onboard more businesses & communities to becoming digitally native — but organizations that are not yet familiar with web3, have a unique set of requirements in adopting the blockchain:
Want their own smart contract vs. a globally shared contract
Must keep trademarks and logos on their platforms
Want to promote engagement across users (e.g. employees, students, and alumni)
Must restrict access to organization participants exclusively (e.g. gated marketplaces specific to an organization)
Don't want to manage blockchain complexities (e.g., security, publicity, clarification)
May have concerns about Environmental, Social, and Governance (ESG)
Often don't know how or where to start
Minted Offers a Simple Value Proposition for these Organizations
The Minted platform leverages a number of thirdweb products to meet its clients' needs. To make it easy for communities to adopt Minted's solution, it is gasless and requires no cryptocurrency from the users. thirdweb's products were vital to rolling out these unique features quickly. They also offer the following:
Self-Custody of smart contract
Custom Smart contract
Connect existing Single Sign-On (SSO)
Integrate with existing infrastructure (e.g., HR, Canva, Blackboard)
Team/Class support and apps (e.g., smart contract support for perfect attendance)
Tech stack with industry-leading partners
White-labeled platform
Domain-specific chain (TBD)
Using smaller carbon-footprint chains where available
Making Web3 Adoption Easy & Accessible to All
Minted is for everyone — including, and especially, for those with no previous exposure to cryptocurrency, the blockchain or NFTs. To customers, Minted is an easy-to-use and fun digital collectible and badging platform, providing indelible proof of their journeys on the blockchain.
thirdweb's Release and Deploy features provide an easy way to manage different versions of client contracts instead of maintaining notes in GitHub. This simplifies frontend development and streamlines contract deployment.
The Minted platform uses gasless transactions with email-based Magic wallets to simplify the onboarding experience for new blockchain users. The thirdweb SDK provides hooks and configurations that simplify these common yet complex capabilities versus using raw ethers.js with contract ABIs.
"We love working with the thirdweb product suite because it solves common yet tricky web3 development challenges, allowing us to focus on our customer requirements."

– Jon Saginaw, Co-Founder of Minted
Bringing Digital Collectibles to All Communities Requires Seamless Web3 Tech — thirdweb Delivers
The Minted platform has deployed dozens of smart contracts with different specs for clients across different blockchains. The thirdweb Dashboard provides a consolidated interface for managing these contracts, versus using spreadsheets and blockchain explorers — acting as a central platform to create, manage, and interact with all of an organization's smart contracts, which is critical if you need to organize a multi-client contract ecosystem.
The dashboard allows users to deploy all of thirdweb's prebuilt contracts to any supported networks, and perform essential operations on them — such as lazy-minting batches of NFTs, and viewing which have been minted by users so far. Once a smart contract has been deployed, team members can fine-tune its behavior by editing its configuration, such as its metadata, royalty fees, and permission controls.
"The best part about working with thirdweb is that its product suite was designed by seasoned web3 architects in order to simplify common web3 development activities. thirdweb has clearly prioritized customer support and quickly addresses customer questions & challenges."

– Robert Leach, Co-Founder of Minted
Given the variety of projects Minted has launched, they needed a technology provider with deep knowledge and a purpose-built system to make smart contract deployment seamless. thirdweb's prebuilt contracts made it easy and reliable for Minted organization to launch with these communities. thirdweb's contracts are fully open-source on GitHub, consistently audited by trusted firms, 10x cheaper to deploy than ordinary smart contracts, and entirely owned by the creator or brand deploying them.
---
Unlock the power of web3 for your company. Try thirdweb.