Makeswift Empowers Teams to Build Web3 Experiences on Next.js Websites — without Writing a Line of Code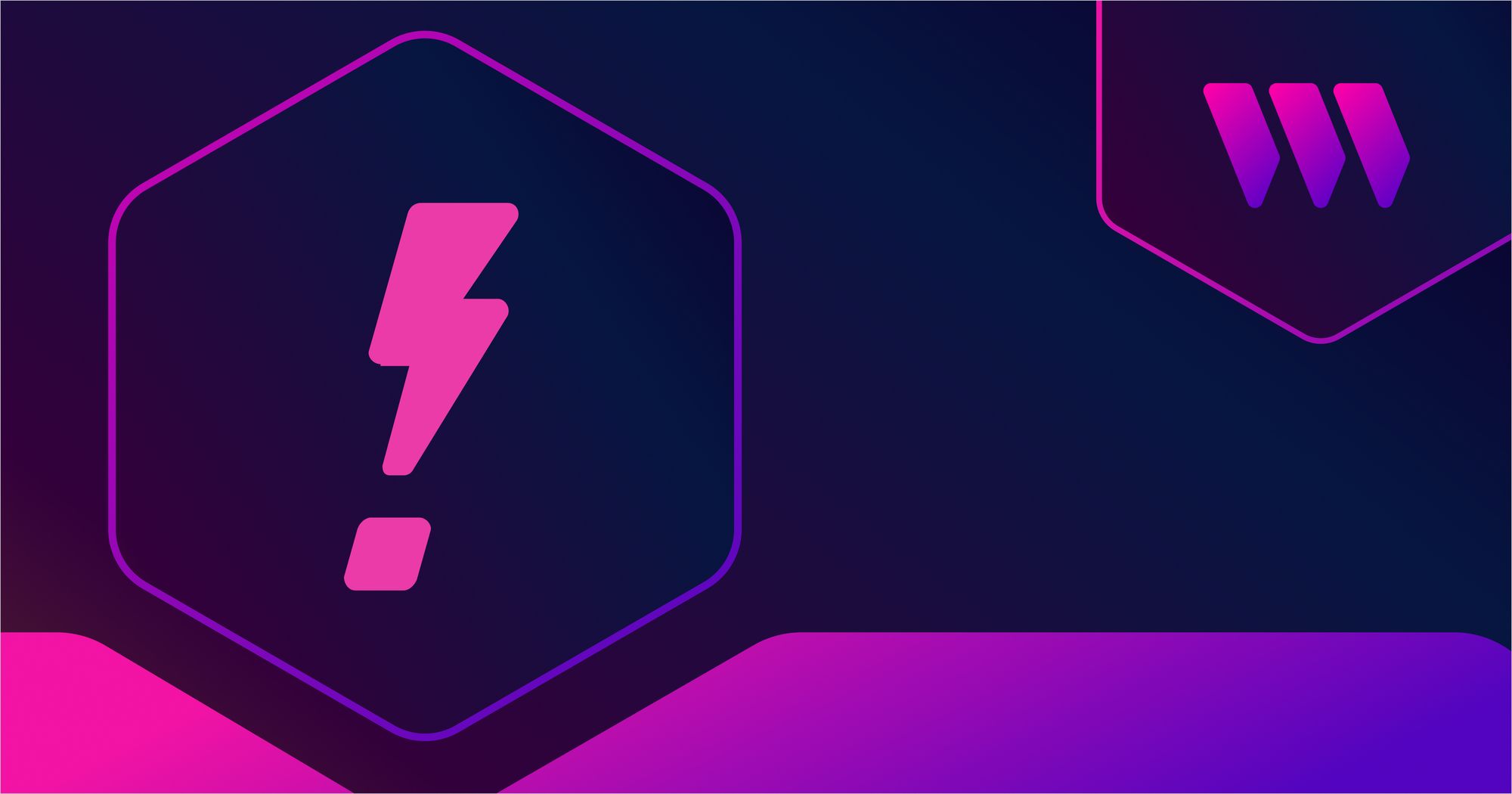 Makeswift is a visual site builder that gives teams the power to build elegant websites easily, while unlocking the advanced capabilities of Next.js. Makeswift enables marketers to build beautiful sites, launch landing pages, and create brand experiences — without needing to wait on developer resources to move fast.
Marketers Are Increasingly Turning Towards Web3 to Build Brand Experiences
For marketers keeping up with current consumer trends, it's become clear that web3 will inevitably change how companies engage with customers — as it brings new models for building communities, nurturing customer loyalty, and delighting users.
And as the space takes the marketing world by storm, many brands have already turned to web3 to provide their audiences with digitally-native experiences — integrating functionality, such as enabling users to mint NFTs, right into their website. For these marketers, Makeswift saw an opportunity to build easy-to-use, fully customizable web3 functionality into their site builder — and they executed.
Makeswift Gives Modern Teams the Tools to Build Web3 Experiences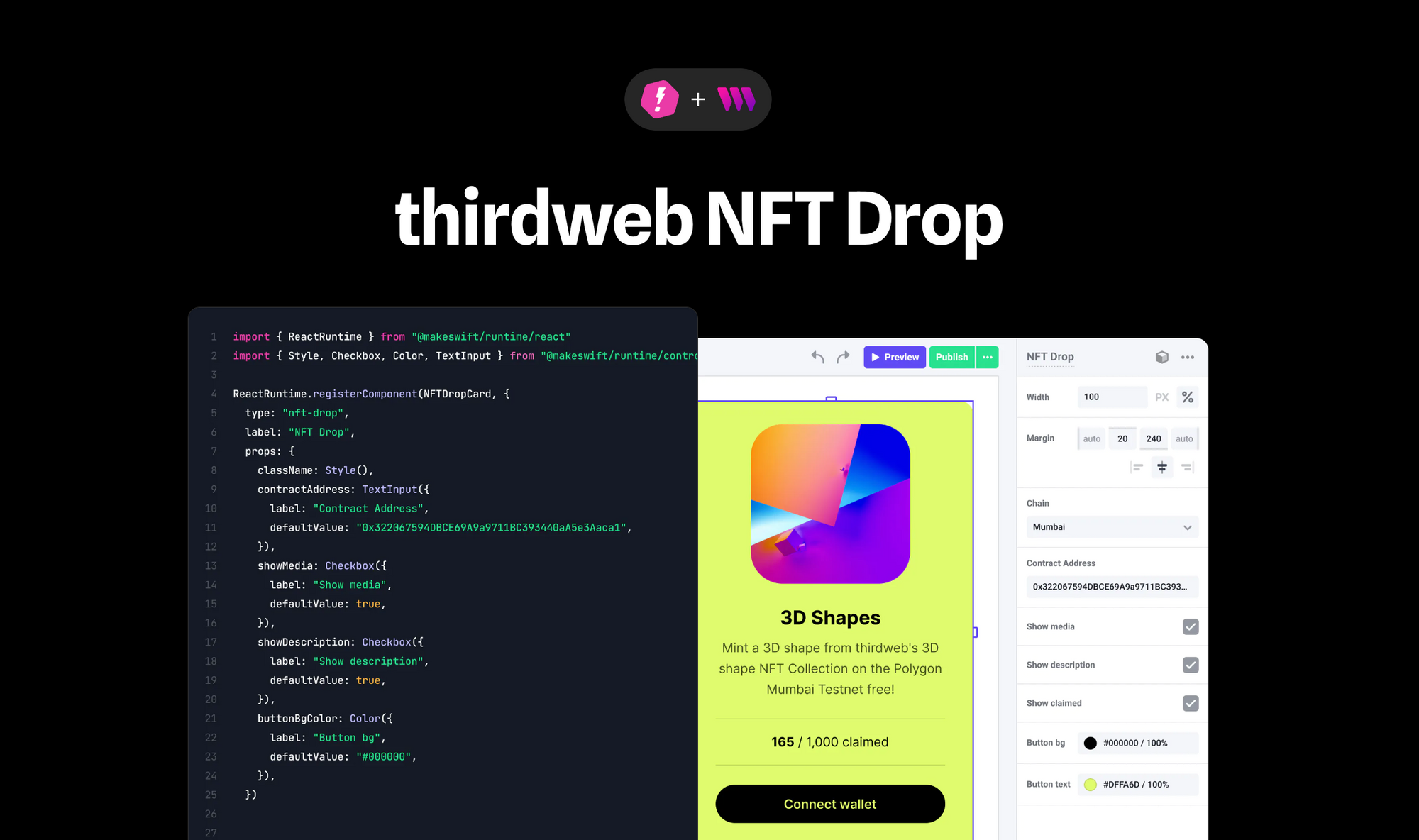 To meet the needs of modern marketers, Makeswift launched the thirdweb NFT Drop feature into its product — including an NFT mint "building block" or component that can be used directly with their core templates. The goal was to create an easy path to integrate thirdweb with Makeswift, giving users the ability to leverage thirdweb in its visual builder.
Adding Seamless Integrations to a Platform Requires Trusted Partners — thirdweb Delivers
The Makeswift team needed to integrate web3 functionality into its platform in a way that would be technically robust, but seamless for the end user. Using the NFT drop component provided by thirdweb, for example, they re-implemented it in ChakraUI to add more dynamic functionality with modals. Once the component was created, they added Makeswift bindings that allow a user to visually drop this component into any React page and change properties such as: which NFT it's pulling metadata from, the colors of the button, and other display properties.
"Our team and our customers are excited about web3 and thirdweb is certainly at the forefront. We hope to continue to work together to provide easy ways for Makeswift users to build with thirdweb in our product."

– Alan Pledger, Founder & CEO of Makeswift
Trusted partners are essential when integrating new technologies. Working with thirdweb made the process simple for the Makeswift team, allowing them to focus on their core goal of offering a best-in-class website builder for marketers. By using thirdweb's technology, they knew they were harnessing thirdweb's expertise building on the blockchain. thirdweb's contracts are fully open-source (and discoverable on GitHub), consistently audited by trusted firms, 10x cheaper to deploy than ordinary smart contracts, and completely owned by the creator or brand deploying them.
Users building their websites on Makeswift can now integrate web3 functionality, such as NFT mint & drop features, and make them visually editable in Makeswift's no-code builder in minutes. They can then publish their integrated NFT Drop pages onto their own custom Next.js host in minutes — while making it seamless to edit the page's layout, colors, and styles later, across all devices.
Makeswift and thirdweb are excited to make it easier for brands to harness the power of web3 to drive further connection & engagement with their audiences — without requiring complicated technical knowledge to execute.
---
Unlock the power of web3 for your company. Try thirdweb.