Layer3 Powers Web3 Adoption through Gamified Experiences & NFT Rewards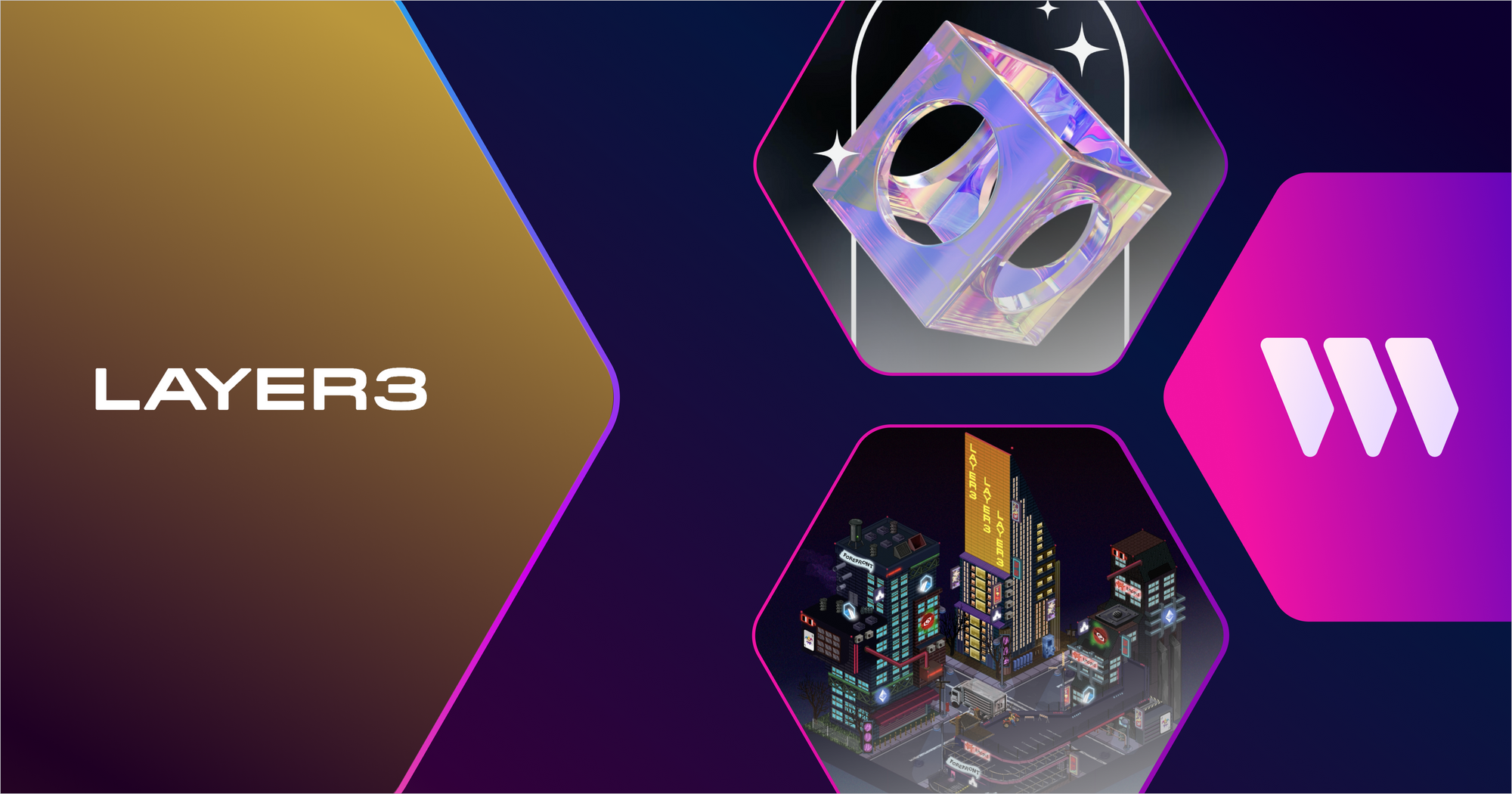 Layer3 is a platform that curates unique, seamless, and interactive experiences that enable anyone to explore the magic of web3. Through a gamified user experience, Layer3 provides bounties (aka Quests) for users to delightfully experience different web3 products — including DeFi, Web3 Gaming, Layer 2 Networks, Web3 Social, and more — while simultaneously unlocking further growth for them.
Layer3 has built an incredibly engaged audience — pioneering the next evolution of customer loyalty by rewarding their users with proof-of-completion NFT drops, powered by thirdweb.
Onboarding Users Through Delightful Web3 User Experiences
Layer3 is on a mission to build the most engaging web3 discovery system — helping people explore, discover, and learn about web3; regardless of blockchain experience. Simultaneously, companies listed on the Layer3 platform are able to better acquire and retain users through social, gamified bounties — or "Quests."
Layer3 was founded because current forms of onboarding onto web3 are difficult, and have a lot of friction points — making it difficult for users to become active web3 participants, and for products to reach mass adoption. In looking at web3-native growth tools, teams have little to leverage for user reach beyond token airdrops or staking incentives — but that also doesn't drive long-term engagement and product stickiness.
With a loyal user base and 100,000+ activities completed on the platform daily, products and protocols like Polygon, Arbitrum, and Optimism are tapping into Layer3's ecosystem to drive further adoption, engagement, and retention from valuable users.
Creating Gamified Quests for Users & Driving Growth to Web3 Products
Layer3 is pioneering the web3-native growth playbook, using the power of the blockchain to build and activate a strong, tight-knit, engaged community around its platform.
The company's primary growth driver is a system of gamified, story-driven bounties, or Quests, that enable users to experience web3 products in a fun way. By completing those quests, users are rewarded with XP, crypto, and now, NFTs — powered by thirdweb. Companies on the platform can post Quests for users to complete, and Layer3 provides the verification mechanisms to determine whether users have successfully accomplished them.
For users, Quests are the best way to get started on their web3 journey. Without shortage of protocols and communities to explore in web3, there was a strong need for a platform that would give them curated ways to explore DeFi, NFTs, DAOs, and other dApps — while also being rewarded for it.
Finding New Web3-Native Ways to Engage & Retain Users — through Proof-of-Achievement NFTs
One of the ways in which Layer3 drives acquisition & engagement onto its platform is by rewarding users with NFTs — with tens of thousands completing these activities to receive proof-of-achievement tokens. To distribute such amounts of NFTs at scale, without extensive costs or complexities, Layer3 turned to thirdweb to create seamless NFT drops — launching them across a multitude of blockchains including Polygon, Arbitrum, Optimism, and more.
Using thirdweb's tools, Layer3's users are able to:
Receive NFT rewards for completing on-chain and off-chain tasks
Showcase the bounties that those users completed on their profile, with the attached NFTs
Complete limited-time partner Quests to receive exclusive NFTs
Layer3 has been actively using thirdweb's tools to provide their users with NFT rewards on the platform — having now launched tens of bounties, each with tens of thousands of users having completed them, such as:
Integrating Seamless Web3 Tech Requires a Trusted Partner — thirdweb Delivers
Using thirdweb's web3 development tools, intuitive SDKs, and pre-built audited smart contract templates — all fully open-source on GitHub, gas-optimized & 10x cheaper to deploy, and completely owned by the deployer wallet — Layer3 has been able to seamlessly integrate NFT drops into its platform. thirdweb is excited to continue working with Layer3 on our core mission of onboarding more users & driving mass adoption towards web3 — helping more people discover the magic of the blockchain in a fun, organic, and achievement-based way.
---
Unlock the power of web3 for your company. Try thirdweb.