Fractal, web3 Gaming Platform and Marketplace for the Best Blockchain Games, Expands to EVM Chains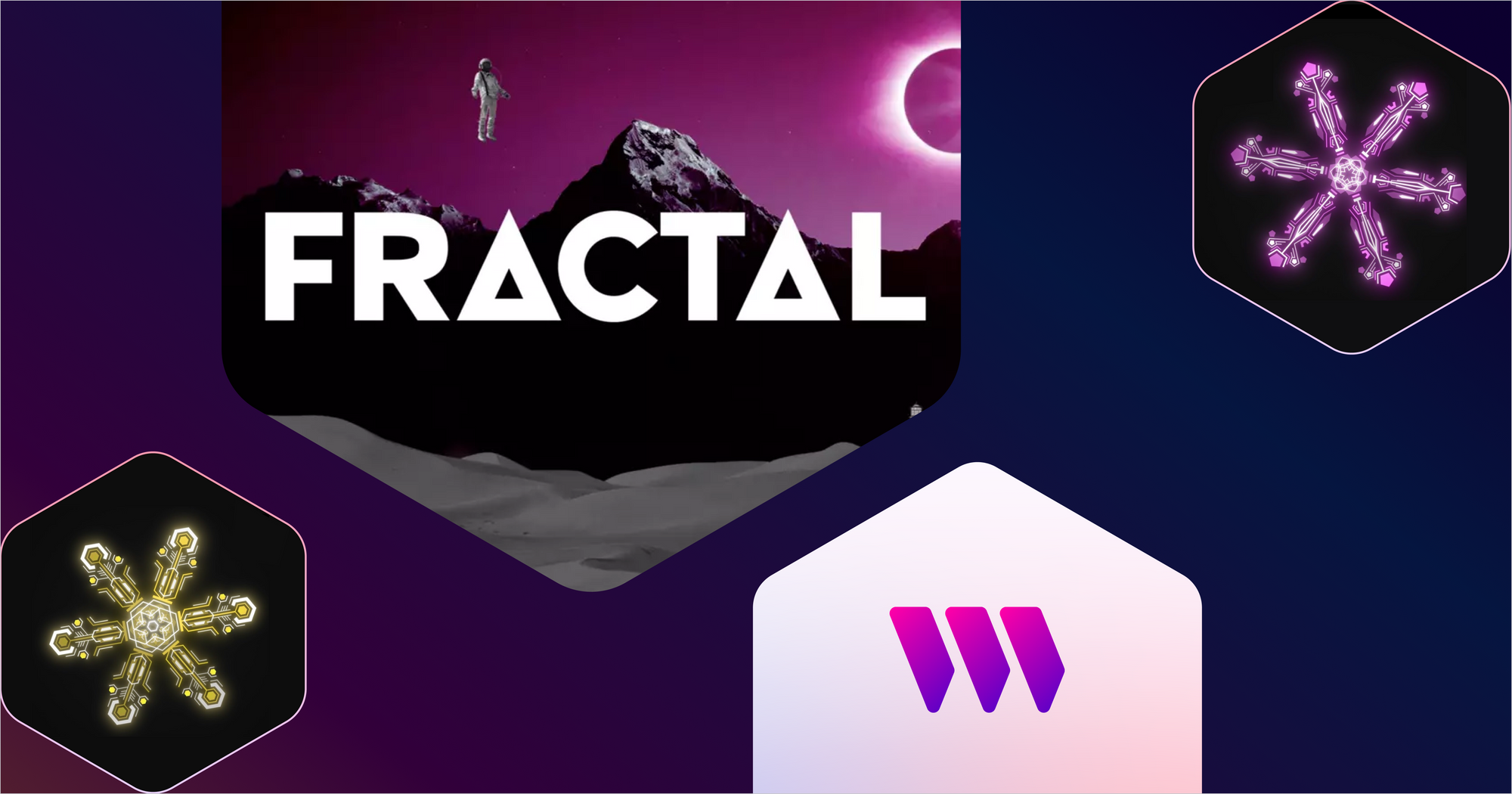 TLDR: thirdweb is proud to power Fractal's expansion to EVM, allowing game studios to unlock blockchain utility across multiple chains. All of the products that Fractal's users know and love are now available on Ethereum including Developer SDK, Fractal Wallet, Launchpad, Marketplace and Tournament.
Fractal Powers web3 Gaming For Gamers & Developers
Fractal is built on the belief that blockchain technology will transform how gamers play games, and how game studios monetize. But building video games is a complicated process that requires years of expertise, and blockchain integration poses an additional hurdle for game studios.
Fractal provides game studios with a set of tools to build web3 games easily, ranging from blockchain infrastructure to community-building solutions. A single integration and partnership with Fractal unlocks all the blockchain tools a game studio will ever need without the complexity of building it in-house, such as:
Enabling Game Studios to Go Multi-Chain with Fractal
web3 game studios & developers face a difficult choice: which blockchain should they build on, when each of them has different advantages? Fractal first launched on Solana, which gave studios access to their lightning-fast transaction speeds and high scalability. But the trade-off is that its market size and liquidity is a fraction of that on EVM chains like Ethereum, Polygon, and Avalanche. On the other hand, Ethereum has a massive ecosystem & liquidity, but its network is expensive and slow.
As a result, games are increasingly going multi-chain to capitalize on the benefits of each chain — but integrating with one chain is already a substantial technical undertaking for a game studio, let alone multiple chains.
Enter Fractal's expansion into Ethereum. With the help of thirdweb, Fractal has brought their web3 gaming toolkit to EVM ecosystem, starting with Ethereum. Games can now access the benefits of multiple chains with one simple integration with Fractal.
EVM Expansion Requires a Trusted Partner — thirdweb Delivers
thirdweb makes it easy for companies to build on the blockchain, simplifying the messy & complicated web3 development process — providing integrations, SDKs, and smart contract tools across various blockchains that are critical to the foundation of Fractal's EVM solutions. thirdweb will also continue working with Fractal as it provides support for other EVM chains, coming soon.
The launch brings many exciting Ethereum-based games into the Fractal family. The initial set of Ethereum launch partners comprise some of the best games in crypto:
Tournaments:
Each of these is free-to-play, with prize pools ranging between $3,000 – $10,000
Launchpad:
Marketplace:
---
Unlock the power of web3 for your company. Try thirdweb.