How Evolved Camels built an immersive Web3 gaming experience for their community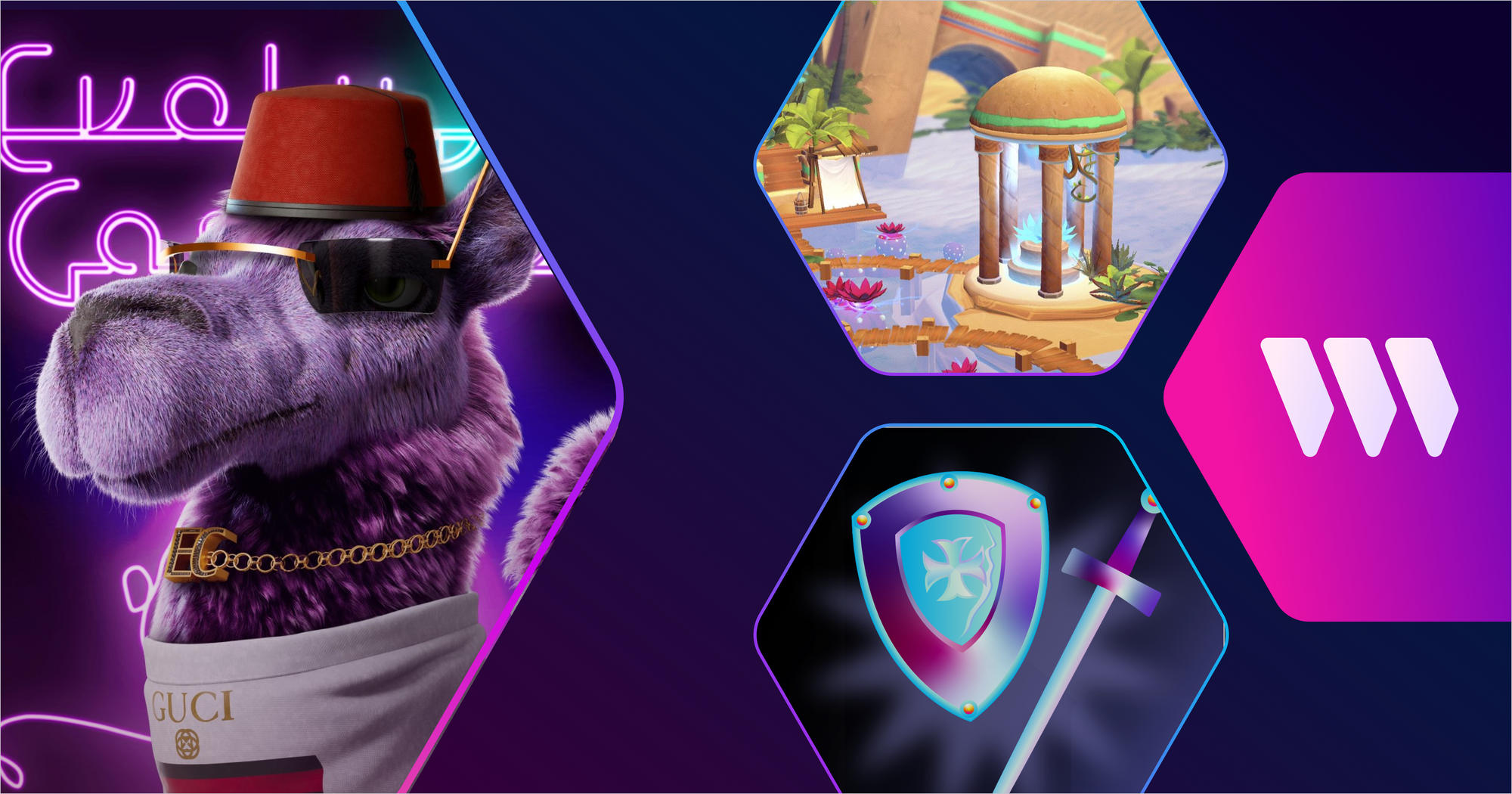 Evolved Camels is a community-focused NFT collection, focused around web3 education and building a utility-enabled app known as The Oasis—including a dashboard for on-chain holder data, features like pawning & ecosystem partner utilities, and the Oasis Marketplace.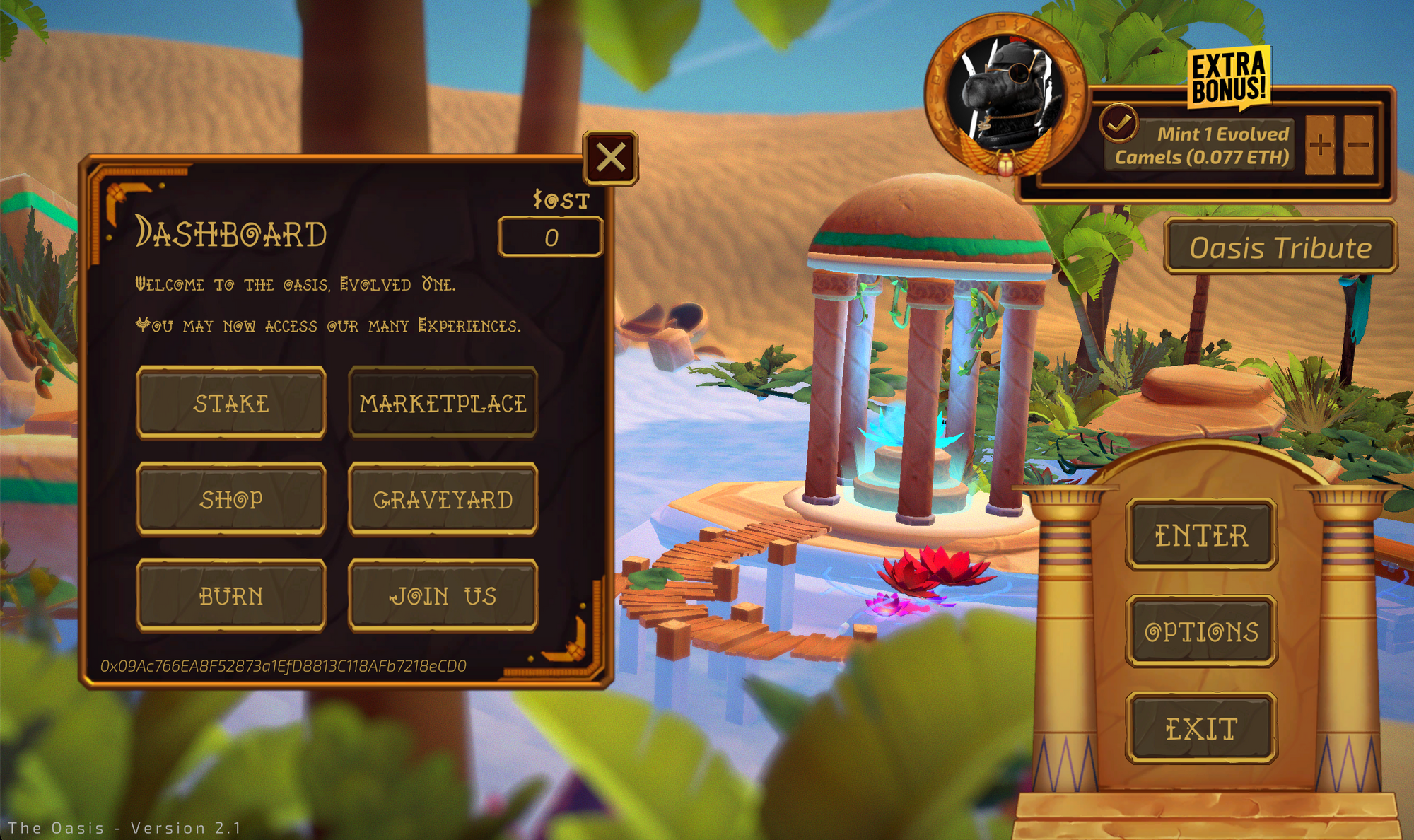 Delighting community members with innovative web3 experiences
In building out The Oasis, the Evolved Camels development team is creating a web3 game-like experience where players can stake, buy, and trade their NFTs — which Firekeeper, the project's lead developer, attempted to using both Chainsafe's Gaming SDK and Moralis. However, there were issues with both of these tools in handling transactions and creating a seamless web3 experience.
Ultimately, Firekeeper turned to thirdweb's Unity SDK to counter those issues, and was able to import his own pre-existing deployed smart contracts onto the thirdweb platform, using the thirdweb SDK.
Building web3 projects requires sophisticated blockchain-based tools — thirdweb delivers
thirdweb's brand-new GamingKit — our all-in-one platform for developers and studios to build games on the blockchain — gave Firekeeper and their team the tools they needed, including thirdweb's custom contract calls and libraries of pre-built & customizable smart contracts (specifically, ERC20 and ERC721):
"Having the libraries for ERC721 specially saves you from having to find different parts of an NFT's data 1 call at a time, also supporting custom contracts was a huge plus. The Transaction simulator is an insane value proposition as well as just being able to trust the SDK backend and having custom parsing possible for custom calls too."

– Firekeeper, Co-Founder of Evolved Camels
The Evolved Camels team was excited to start using thirdweb, as they were able to leverage thirdweb's broader suite of tools—including Auth solutions for seamless user onboarding, plug-and-play frontend UI components, reliable decentralized storage, and dashboards to manage the team's web3 applications.
Using thirdweb's GamingKit — designed for ease-of-use and seamless onboarding from other tools — the Evolved Camels team will continue building out the above experience into a fully-fledged game, serving as the foundation to build a broader ecosystem around the project.
thirdweb has the best Unity SDK out there at this point for sure: it's simple, stable and easy to use.

– Firekeeper, Co-Founder of Evolved Camels
Try thirdweb's GamingKit and start building web3 games today!