DreamWorks launches NFT avatars for the metaverse in collaboration with Gala's VOX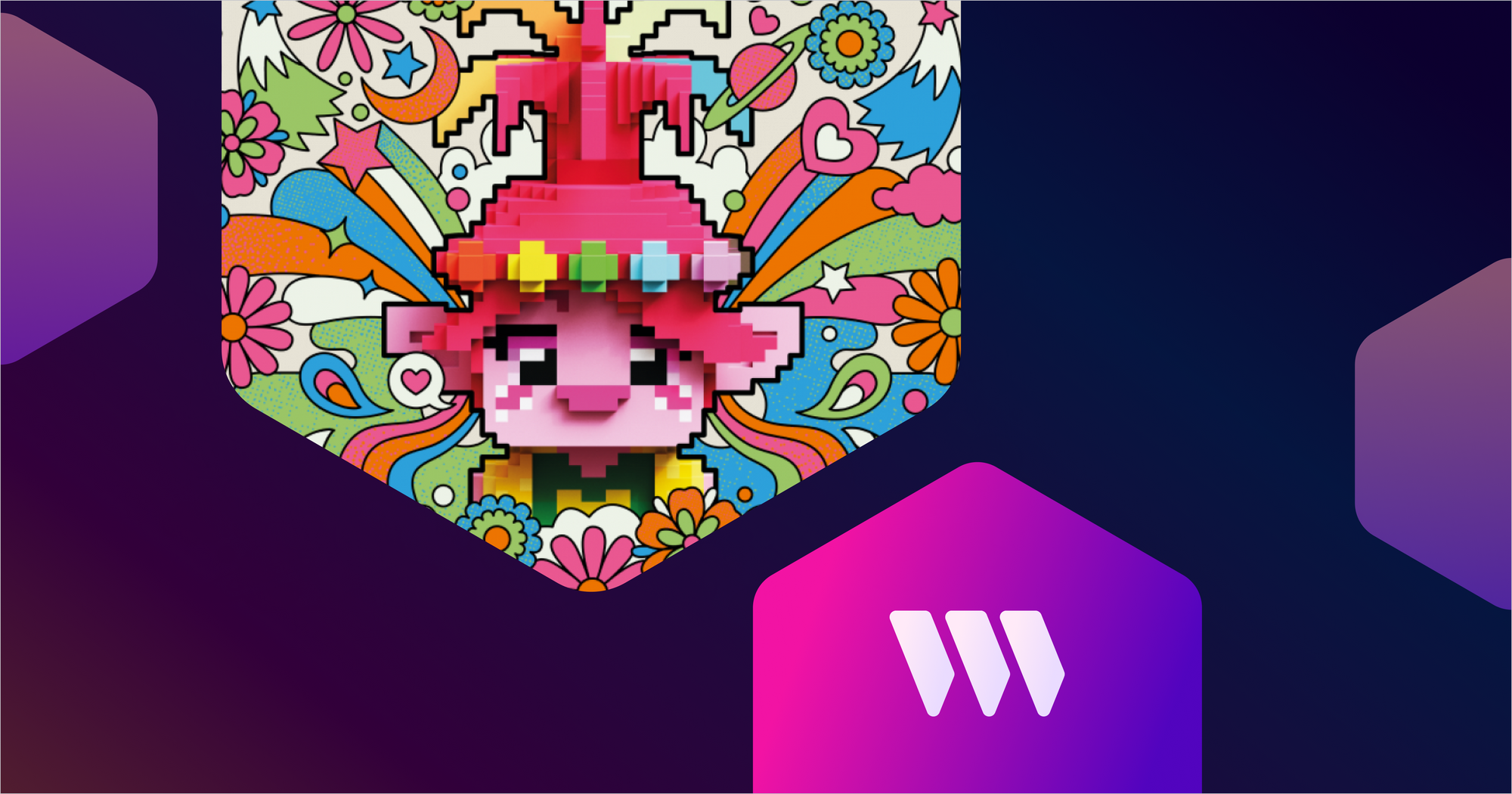 Gala is reimagining your favorite DreamWorks Trolls characters as NFT avatars (VOX) in the VOXverse. This series is a generative NFT collaboration between Gala (formerly Gala Games)and Universal Games, and Digital Platforms. Gala's goal is to "Make blockchain games you'll actually want to play."
Like all VOX, DreamWorks Trolls VOX live in the VOXverse - the upcoming metaverse from the mind of Will Wright, the creator of The Sims, SimCity, and Spore. VOX will also have utility in all Gala Games, increasing a player's rewards potential.
VOX are built and live on the Ethereum blockchain as ERC-721 collectibles, which can be held in an Ethereum wallet, such as MetaMask. These 3D avatars are one-of-a-kind VOX 3D avatars designed for both metaverse interoperability and collectability.
This means that each of the 8,888 VOX characters are playable in other Gala Games — including Town Star and Mirandus — with built-in utility for each game.
Meaningful Rewards & In-Game Utility — Built Into DreamWorks Trolls VOX NFTs from Day One
The DreamWorks Trolls VOX were sold through the Coinbase NFT platform, then will be revealed through CollectVOX.com using a connected wallet.
Fans were able to buy a VOX Box and later get to exchange their ERC-1155 VOX Box for an ERC-721 DreamWorks Trolls VOX. The Gala team used thirdweb's simple, easy-to-use tools to ensure that the NFT launch was easy for consumers.
The DreamWorks Trolls VOX come with both utility and potential rewards. Buying a VOX Box gives the holder a chance to win VOXverse land parcels (from common to ancient rarity), Gala Music allowlist spots, and Gala Film NFTs of the DreamWorks Trolls VOX Official Trailer (with potential to receive rewards). Winners will have this utility distributed after the Series 4 exchange, adding a layer of excitement and anticipation. Holders also get access to limited-edition, premium DreamWorks Trolls VOX hoodies.
There are additional utilities, such as in-game benefits in Town Star and Mirandus. For example, holders who play with their DreamWorks Trolls VOX will enjoy a substantial buff to their likability stat and can service the fun needs of any VOX in their vicinity. This ability makes them useful for creating social good, which is the basis for the game's rewards. Lastly, VOX are avatars that allow for true DeFi; all VOX will have a path towards VOXcoin rewards.
"Gala Games is at the forefront of future connected game experiences and we at Gallium are excited to be working with them."

– Will Wright, Founder of Gallium Studios & Creator of VOXverse
thirdweb's Tools Made the DreamWorks Trolls Launch into VOXverse Possible
NFTs provide games with a new tool for rewards, ownership, and earnings, one that speaks to an evolving digital consumer class. Creating these avatars and in-game rewards requires unique, web3 native skills to ensure fans have first-class experiences with the brand.
A simple and successful launch is essential for a platform like Gala, working with well-known IPs like Trolls and aiming to capture the utility trifecta – metaverse playability, DeFi, and collectability. Building using thirdweb's 'Edition Drop,' a pre-built, audited smart contract, means Gala can focus on building a gaming experience that delights fans AND meets the utility trifecta's requirements.
Since the Gala was launching 8,888 1 of 1 NFTs, they needed a seamless solution for minting. thirdweb's NFT Drop allows brands to easily define conditions for when and how users can claim an NFT, including allowlists, release dates, claim limits, and delayed reveals. thirdweb's NFT Drop is ideal for collections where a creator wants to release a PFP collection where each NFT has a different combination of traits.
With thirdweb's open-source, decentralized, and permissionless developer tools to build web3 apps, Gala found a perfect solution for their needs. Building with thirdweb means Gala can focus on developing fun and exciting games instead of spending time figuring out blockchain interactions from scratch.
What sets Gala apart from other gaming companies is that they offer their NFT gaming assets in a story-led manner. This expansive narrative foundation allows players worldwide to enjoy their games and use the same NFTs across multiple video games, interoperability not known in many other projects. thirdweb's NFT solutions make this possible.
---
See how web3 can take your business to the next level, with thirdweb.