thirdweb acquires Paper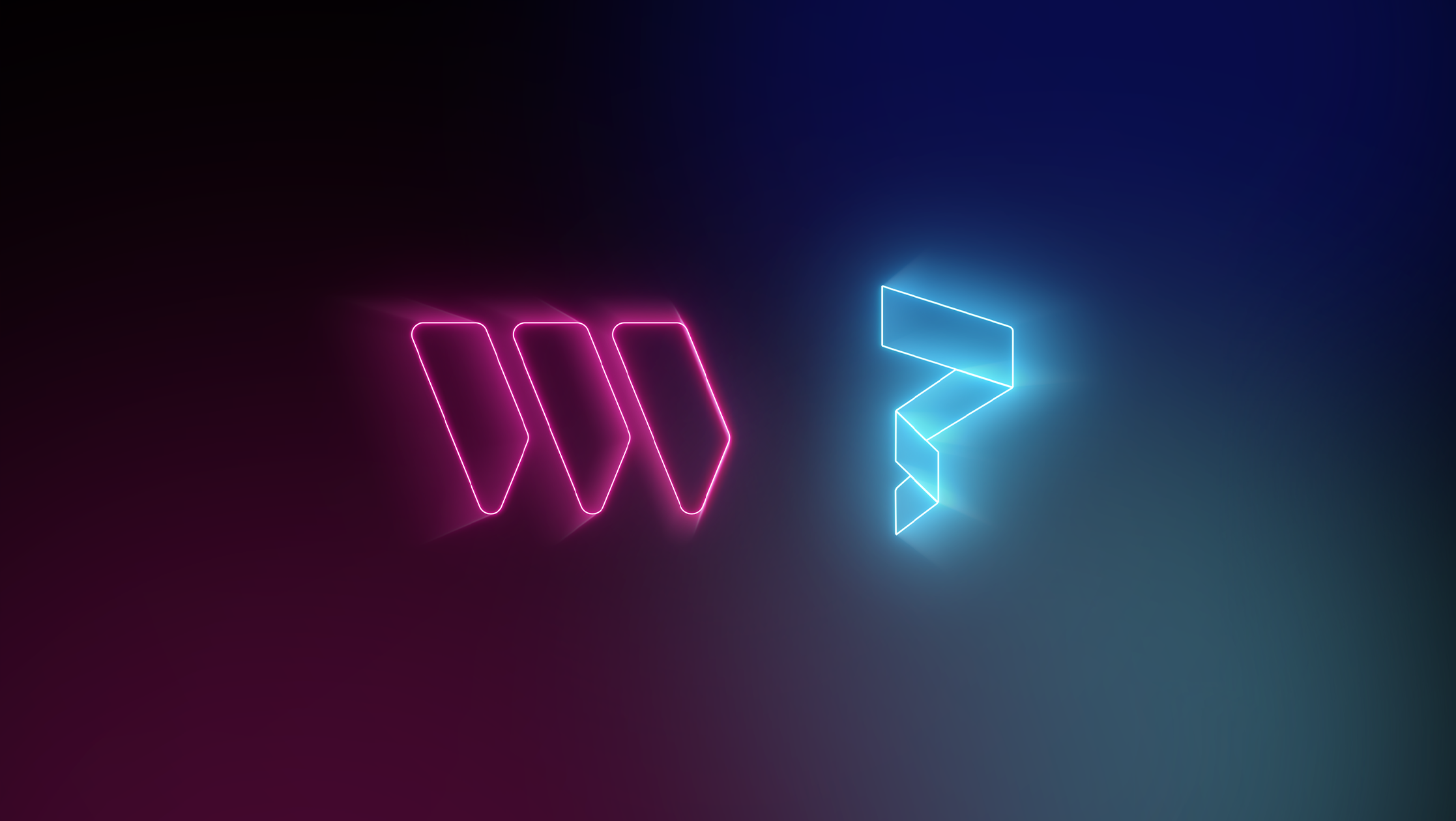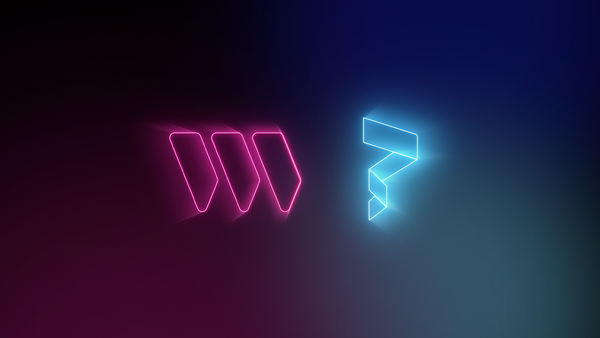 Today, we're excited to announce that thirdweb has acquired Paper — adding their industry-leading web3 wallet & NFT checkout products to our blockchain development stack.
With this acquisition, thirdweb is now the most complete blockchain development toolkit for everyone that's building the next generation of internet applications.
Why Paper?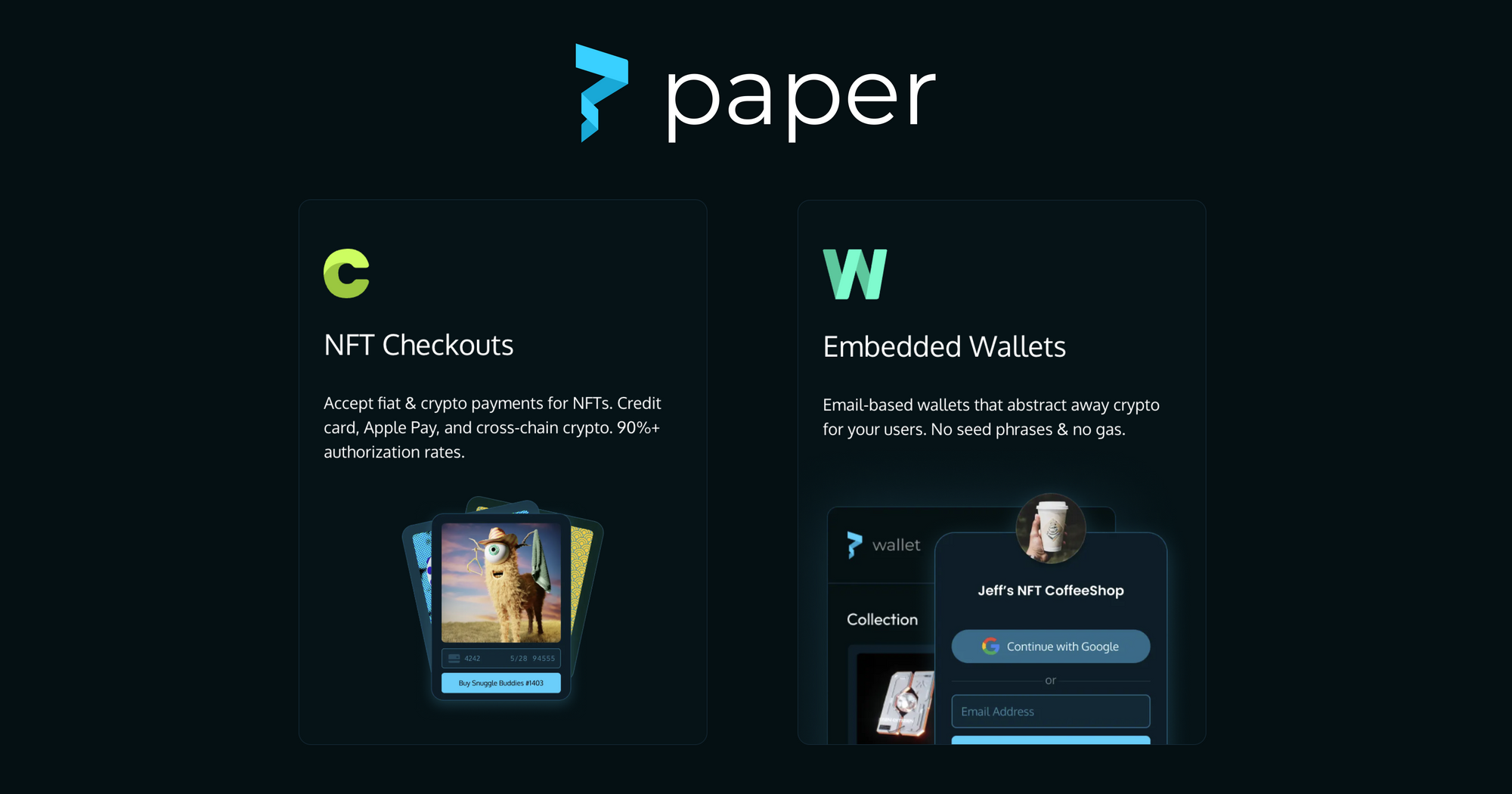 One of the greatest challenges for web3 is how messy the onboarding process is. For new users to interact with the blockchain, they must: create a wallet, store their private keys, purchase & transfer crypto, pay gas fees, and sign every single action that they take on a dApp.
A year and a half ago, Paper set out to solve this problem — building industry-leading products to solve the greatest obstacles to web3 onboarding:
Wallets: Instantly create wallets for your users with just an email address, phone number, or social login. Customizable with features like wallet recovery, gasless transactions, & non-custodial wallets. Learn more.
Checkout: One-click checkout flow that accepts credit cards (with support for Apple Pay, Google Pay, iDEAL) — as well as cross-chain crypto (with built-in bridging & swapping). Fully-compliant & enterprise-ready, with built-in fraud + AML detection and 90%+ authorization rates. Available in 190+ countries with 10+ currencies & languages. Learn more.
With these tools, Paper has onboarded 500k+ people onto web3 — processing over $10 million in transactions and working with everyone from web3-native startups, to renown brands, to Fortune 500 companies.
We built Paper to make web3 more accessible for everyone. We believe that true digital ownership is only possible with decentralized technology, and joining forces with thirdweb is the fastest way for us to make this world a reality.

– James Sun, VP of Product @ thirdweb (prev. CEO @ Paper)
As partners with complementary products, we have already worked closely with the Paper team: partnering up to launch projects for companies like Fnatic, Fractal, and New York Fashion Week.
So as we build the most complete stack for web3 development, adding Paper's best-in-class email wallet & payment solutions to our suite of products was a no-brainer.
---
---
Completing the web3 development stack
At thirdweb, we remain committed to the same mission since day 1: To simplify blockchain development & empower builders with all the tools they need to build seamless web3 apps.
Since launch, over one third of all blockchain developers have used our products to build web3 apps across 700+ EVM chains — empowering them with best-in-class tools including SDKs in every language, customizable smart contracts, and fully-managed infrastructure services for storage, RPC nodes, auth, onchain analytics, & more.
By joining forces with Paper, we're taking the biggest leap forward towards our mission — adding their best-in-class embedded wallets and fiat checkout products to our stack: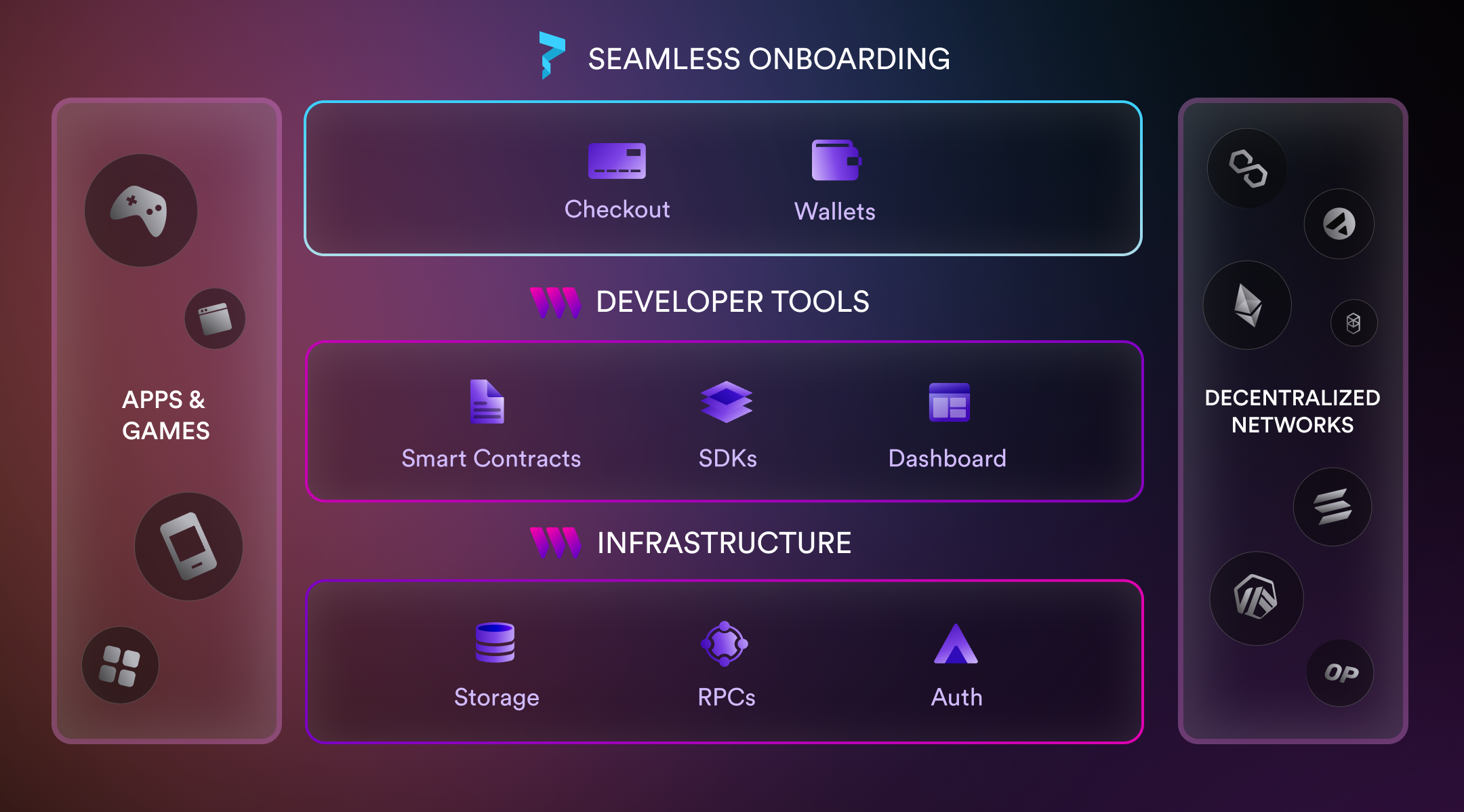 Web3 is a paradigm shift for the internet, but blockchain development doesn't come without its challenges: the tools to build web3 apps are messy & fragmented — stifling innovation in the space.
By consolidating all of the tools needed into a unified stack, we're simplifying the web3 development process by 10x — reducing development time from months to weeks, enabling builders to focus on creating great products, and accelerating the pace of innovation in the web3 ecosystem.
To build a web3 app, companies must often work with 7-8 different providers to piece together all of the blockchain infrastructure they need. But stringing different tools together, going through the compliance & security process with each provider, and working with lots of account managers… it's hugely problematic.

What companies need is an all-in-one solution — simplifying the development process and acting as a trusted partner throughout the compliance & security processes that enterprises require.

That's where I feel thirdweb and Paper are the perfect combination, with thirdweb abstracting backend complexity away from developers, and Paper abstracting frontend complexity away from users to create an end-to-end web3 app with just one provider.

– James Sun, VP of Product @ thirdweb (prev. CEO @ Paper)
Most importantly, we're committed to building public infrastructure for the internet and expanding the blockchain as a platform for everyone to build on. In keeping with this theme, our tools are 100% open-source — designed to be completely permissionless and composable.
As a developer, this means that you can use as many (or as few) thirdweb products as you want. Whether you want to use thirdweb's tools out of the box, or combine pieces of it with your own providers of choice, is completely up to you.
---
---
Expanding the thirdweb team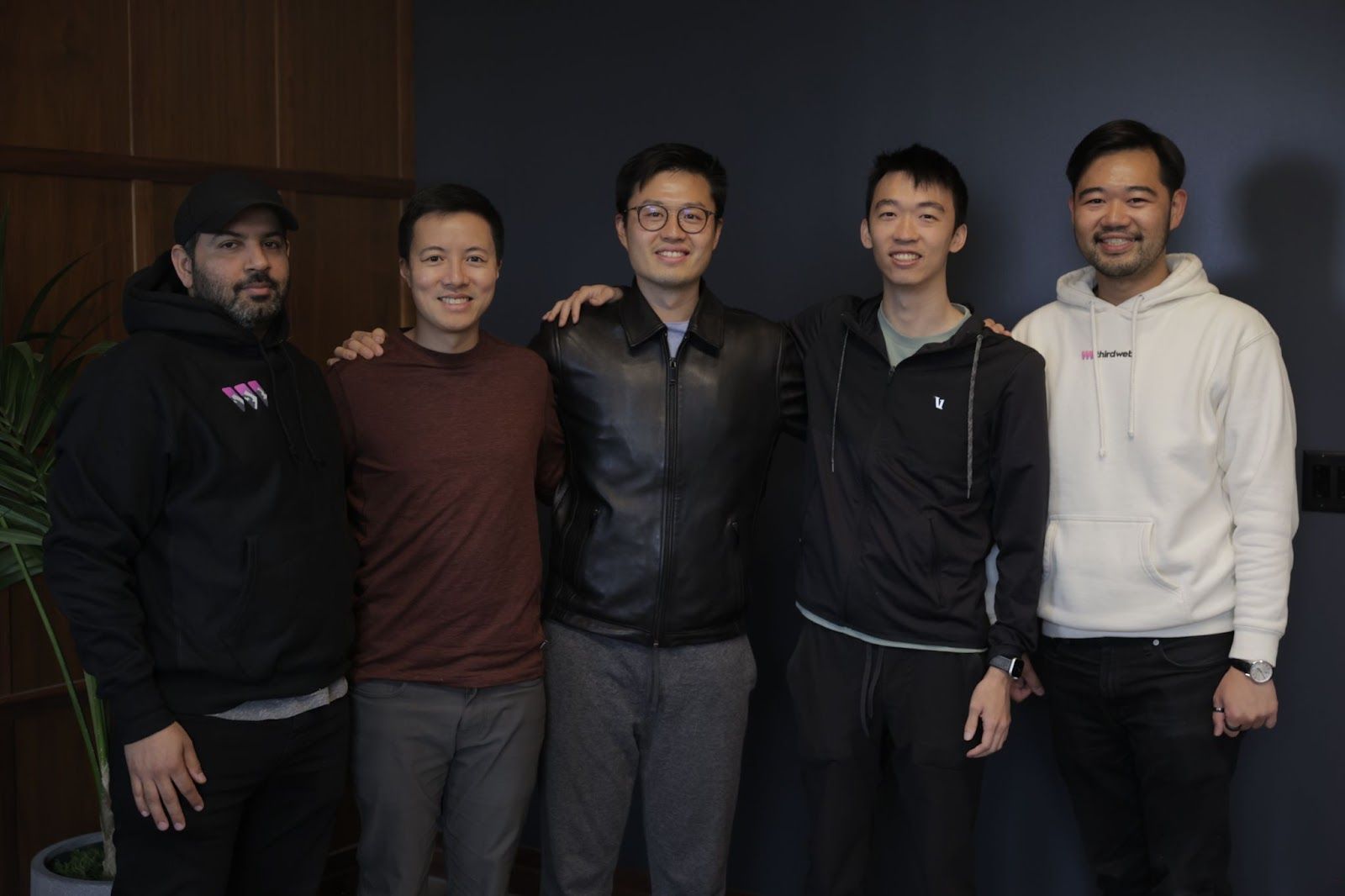 After working with the Paper team for a year and a half, we've learned that our synergies extend far beyond our products — discovering that we're deeply aligned on a shared mission to expand web3 & empower developers to build trustless, permissionless, decentralized products.
Our team shares a lot of values when it comes to customer obsession — with high standards for serving developers and shipping products at a fast pace.

They really match our energy and what we care about at thirdweb. Ultimately, we want to empower blockchain developers & we believe that joining forces is the best way to do that.

– Jake Loo, CTO & Co-Founder @ thirdweb
So today, we're also thrilled to welcome 6 new faces from Paper to the thirdweb team:
What does all of this mean for thirdweb & Paper customers?
With our new & extended team, Paper's products will continue operating independently today — and will be fully integrated into thirdweb's toolkit over the coming months.
For thirdweb customers that want to learn more about how to integrate Paper's products, please reach out to your thirdweb representative! For prospective customers, get in touch with the team.
For Paper customers, not much changes! You can continue to use Paper as is — meaning you don't need to create new accounts, update payment methods, or change API keys. There will be no disruption in service, and Paper will continue to be fully functional for all of your current apps and users' wallets. We will notify you in the future if there are any actions that you need to take. For both current & prospective Paper customers, you'll have received an email with next steps as we make this transition.
The one-stop-shop to build web3 apps
Looking towards the future, we've barely scratched the surface when it comes to empowering developers to build web3 apps. There's still a massive opportunity to make blockchain development much simpler — providing builders with the tools they need to build seamless apps & bring the next billion users onto web3.
By adding Paper's industry-leading tools to our suite of products, thirdweb now provides the most complete web3 development stack on the market.
We are hugely excited to be welcoming James and the team to the wider thirdweb family. By combining our expertise and resources across the Web3 landscape, we're poised to strengthen our innovative 360 offerings and capabilities — ultimately embracing decentralization and empowering our customers through permissionless tools.

Together, we'll be able to revolutionize the way people interact with the digital world, streamline blockchain operations, and continue lowering the barrier to entry for Web3 developers across the globe.

– Steven Bartlett, Co-Founder @ thirdweb
We're optimistic about the future, and excited to continue accelerating the ecosystem & paving the way for web3 adoption together — with our tools already powering thousands of household brands, creator platforms, onchain games, decentralized social networks, and much more.
If you want to build web3 apps fast on any EVM-compatible blockchain, get started with thirdweb & Paper for free.
And if you want to learn more about how Paper's web3 onboarding tools can help your business — including its embedded email & social login wallets, credit card checkout, & cross-chain crypto payments infrastructure — reach out to our team below!
---
---