Accelerating Web3 Gaming with thirdweb's GamingKit, in collaboration with Coinbase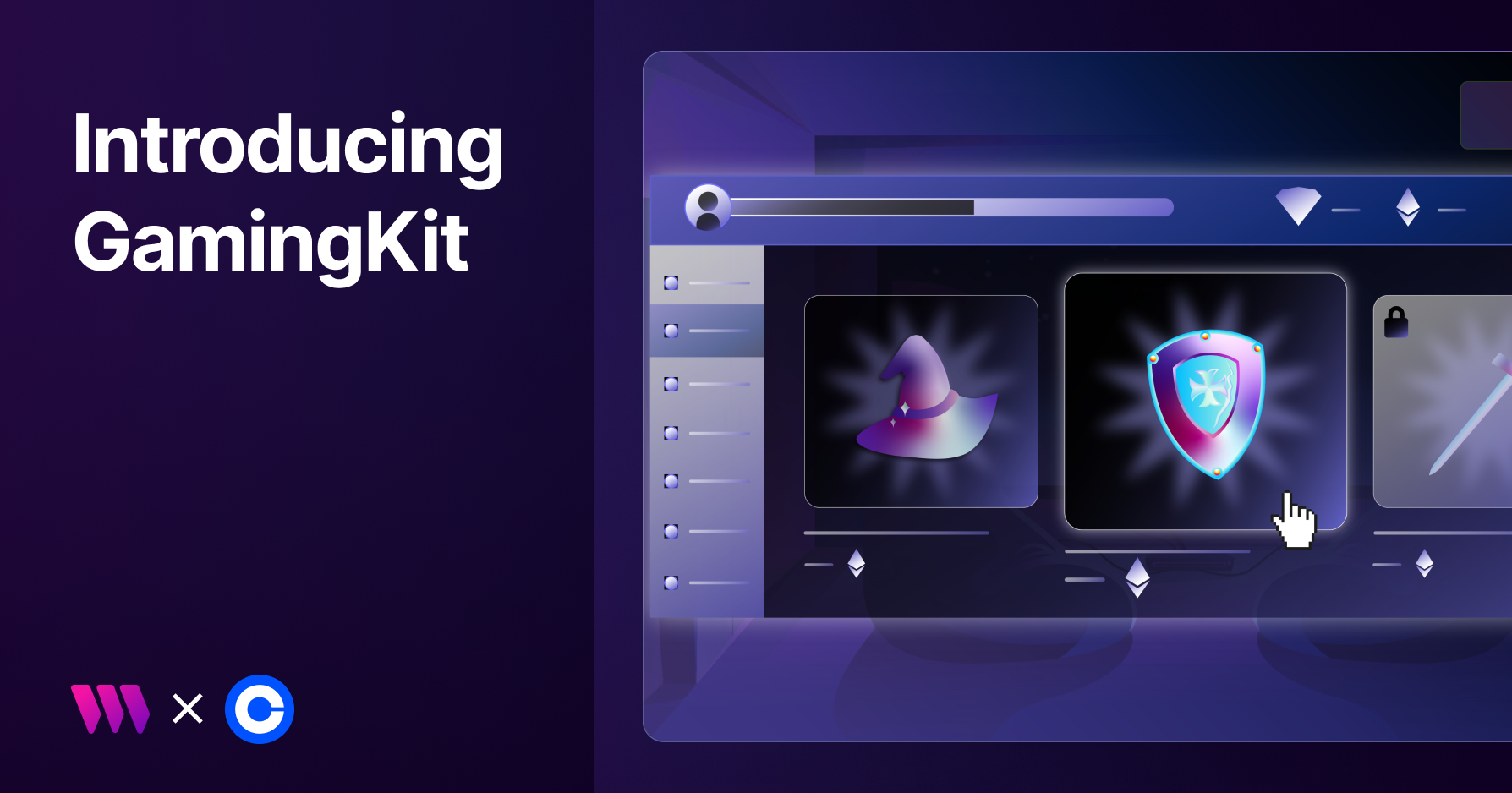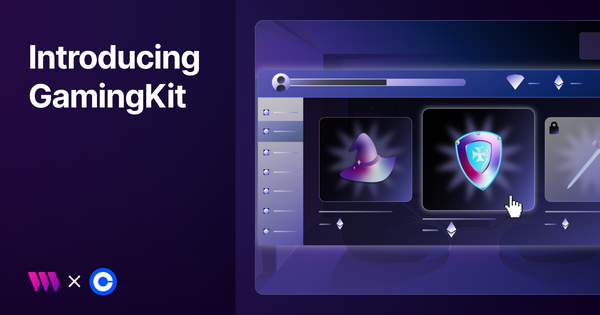 Today, we're excited to partner up with Coinbase to launch thirdweb's GamingKit: the all-in-one platform for developers to bring their games onto web3 — without all the complexity of building on a blockchain.
The future of gaming is here
In the last decade, gaming has seen explosive growth — and in 2021 alone, gamers spent over $54 billion on in-game purchases. But there are many issues with the closed ecosystems that come with these games: players invest their time and money into these games — but they have zero ownership over their items, and are unable to capture any value back from their efforts.
Web3 gaming stands to change that — giving power back to the players and enabling the same property rights over digital assets that people have over physical ones. When games incorporate blockchain-based digital assets (in the form of non-fungible tokens, or NFTs), players have full ownership over those assets:
The asset can be sold on an open marketplace to other players—for in-game tokens, cryptocurrencies like Ethereum, and even fiat money like USD.
The asset can be used or displayed in partner games or franchises
The asset can unlock perks and rewards outside the game that they live in, and across the web3 ecosystem
This creates a fair, open in-game economy where players share in the financial upside of the success of the game.
Blockchain games are also interoperable. Traditional online games exist on centralized servers — meaning that in-game assets are locked into systems that don't communicate with each other. On the other hand, web3 games exist on blockchains — which act as the same backend framework across all games built on them.
As a result, game assets represented by NFTs can be designed to be interoperable across different environments across the same blockchain. Gaming universes can expand to be far greater and creatively ambitious than traditional games because of the interoperability of video game assets.
Introducing thirdweb's GamingKit
We believe web3 is the future of gaming — but in order for it to reach mass adoption, game developers and studios need the tools to build world-class web3 game experiences that rival or improve on those of traditional games.
That's why we built thirdweb's GamingKit, to take care of the blockchain infrastructure and enable game studios to focus on building the best game possible. GamingKit simplifies the web3 development workflow and is designed to work with the most popular existing game engine SDKs.
Here's what GamingKit unlocks for developers today:
Simplify web3 complexity for game devs
Game Engine SDKs to integrate web3 into games. (Launching with our Unity SDK)
Pre-built & customizable smart contracts to start building quickly
Dashboard to manage contracts
Monetize with web3 technologies
Fiat to crypto on-ramp with Coinbase Pay
Marketplace with configurable platform fee
Enforceable fees for NFT primary and secondary sales (royalties)
Splits for revenue sharing
Improved web3 user experience for game players
Easy integration with Web3 wallets, (Coinbase Wallet, MetaMask, Phantom)
Paying transaction gas fees for users to play, without needing any crypto
Fiat-to-crypto on-ramp
Accelerating the ecosystem
The use cases for web3 are unlimited — and so as we build out our development kit, we're being very intentional about prioritizing the categories that have significant demand and massive potential. Gaming was at the top of that list.
We've already powered blockchain gaming launches from some of the biggest names in the space — including Fractal, Animoca, and Gala Games — to independent developers & teams. We're excited to launch our tools & democratize access for studios and developers to leverage the benefits of building on web3.
If you'd like to learn about how GamingKit can accelerate your Web3 gaming build, reach out to the team!